Fall 2018 Schedule
* District Game ** Playoff Game
Overall 9-3 District 7-1 National Rank 999 State (TX) Rank 122
____________________________________
Aug. 30 - Manvel v Clear Lake (Houston)
42 6
Manvel rolls to 42-6 win over Clear Lake Clear Lake vs Manvel 083018 by Samuel DeLeon
Football Game Recap: Manvel vs. Clear Lake
Sept. 7 - Manvel at Crosby
(L) 47 49
Football Game Recap: Manvel vs. Crosby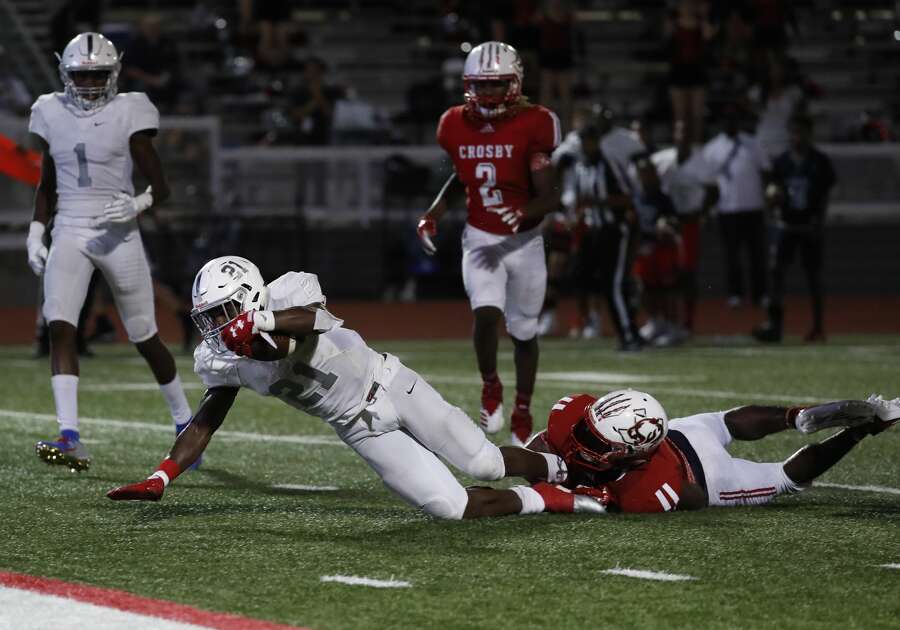 Crosby upends Manvel with dramatic comeback victory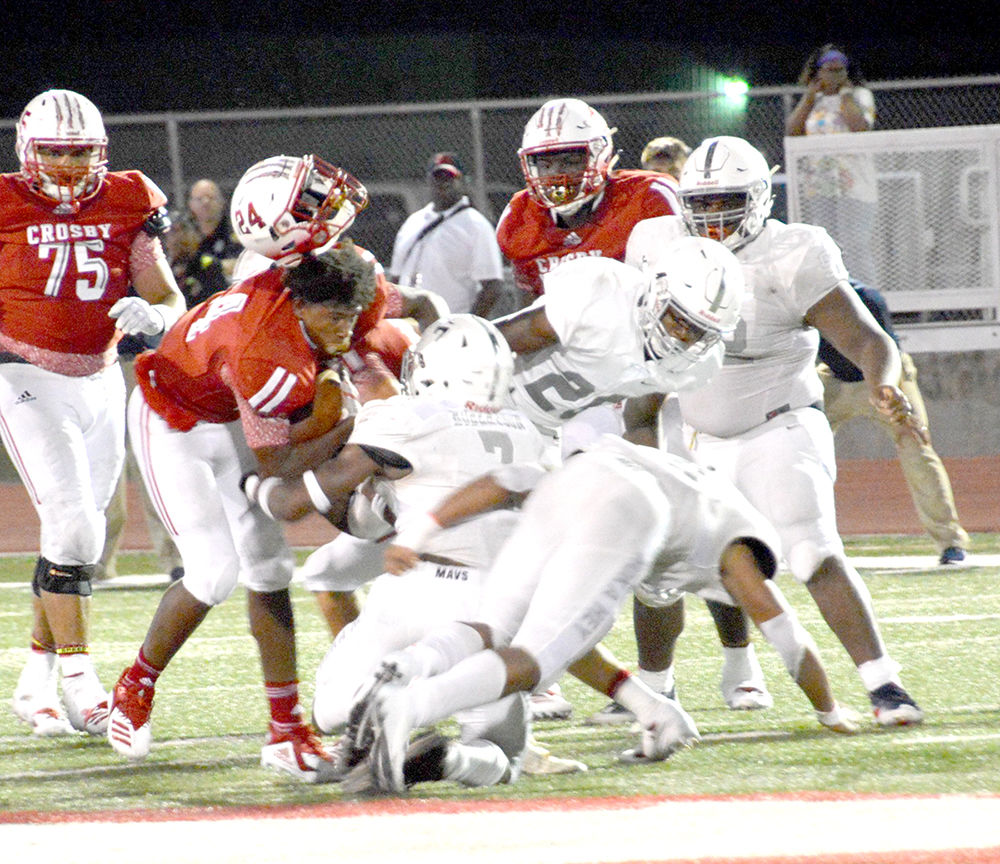 Manvel becomes latest victim in The Jungle
Gallery: Crosby comes from behind for big win over Manvel
* Sept. 14 - Manvel v Sharpstown (Houston)
(W) 86 0
Football Game Recap: Manvel vs. Sharpstown
* Sept. 21 - Manvel v Fort Bend Marshall (Missouri City)
(L) 51 52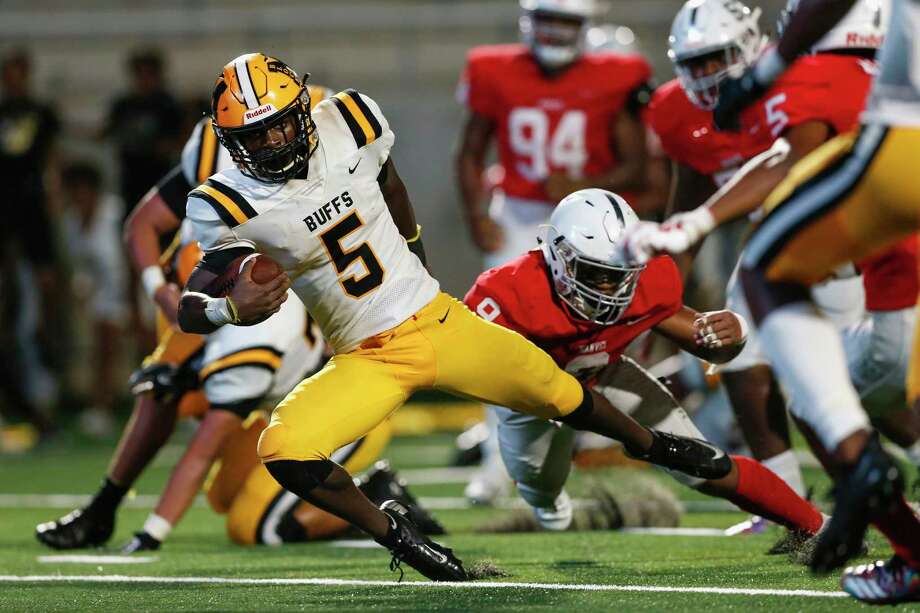 Devon Achane racks up 7 TDs as Fort Bend Marshall overcomes Manvel in OT
Football Game Recap: Manvel vs. Fort Bend Marshall
* Sept. 28 - Manvel v Northside (Houston)
(W) 69 0
Football Game Recap: Manvel vs. Northside
* Oct. 5 - Manvel v Madison
(W) 63 6
Football Game Recap: Manvel vs. Madison
* Oct. 12 - Manvel v Milby
(W) 77 0
Football Game Recap: Manvel vs. Milby
* Oct. 25 - Manvel v Sterling (Houston)
(W) 62 26
* Nov. 3 - Manvel v Fort Bend Willowridge (Houston)
(W) 51 7
* Nov. 9 - Waltrip (Houston), 7 p.m. at Manvel High School, Freedom Field
Football Game Preview: Manvel vs. Waltrip
Football Game Recap: Manvel vs. Waltrip
** Nov. 16 -- Manvel v Barber's Hill
(W) 62 42
Mavs tune up for playoffs, face Barbers Hill in bi-district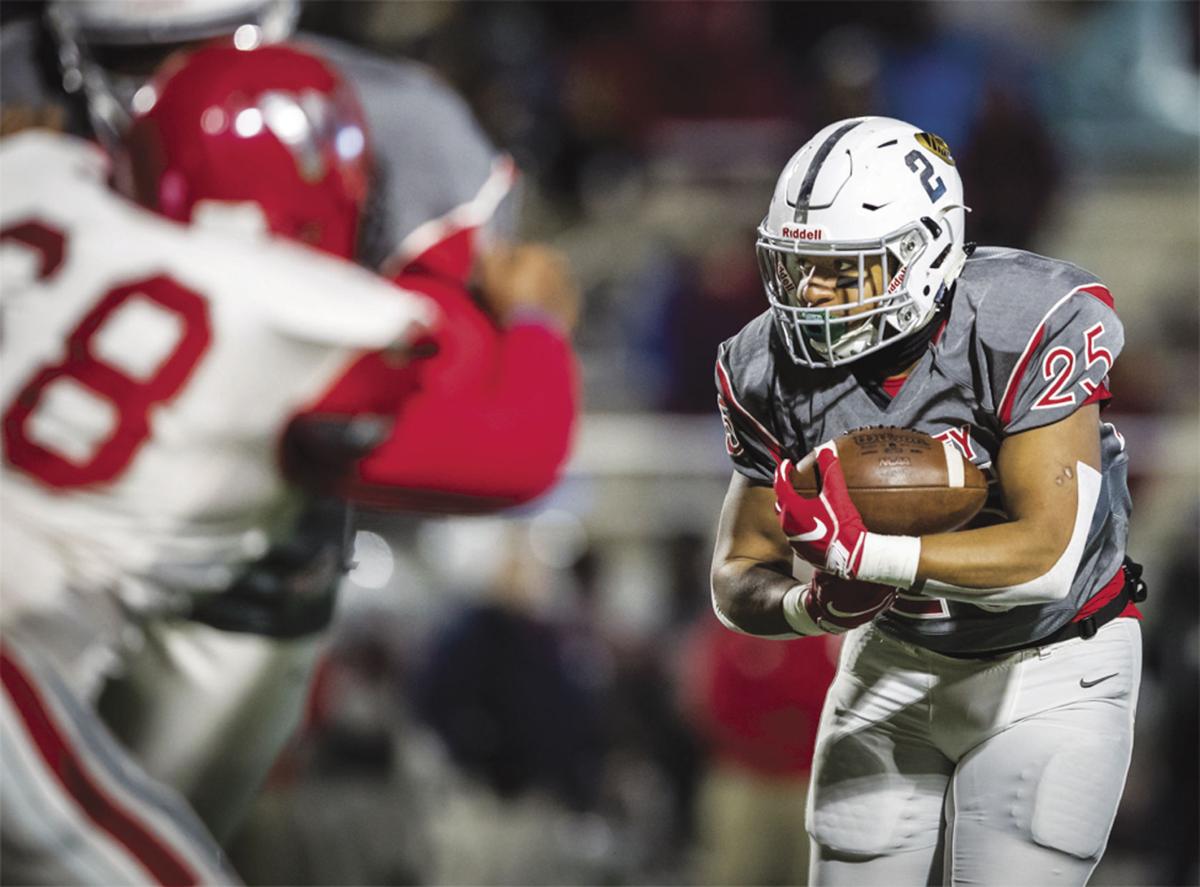 ** Nov. 23 -- Manvel v Huntsville
(L) 10 34
Football Game Recap: Manvel vs. Huntsville
NEWS STORIES
Wednesday, August 30, 2018
'It was the best one ever played.' Manvel, Highland Park head coaches relive 5A classic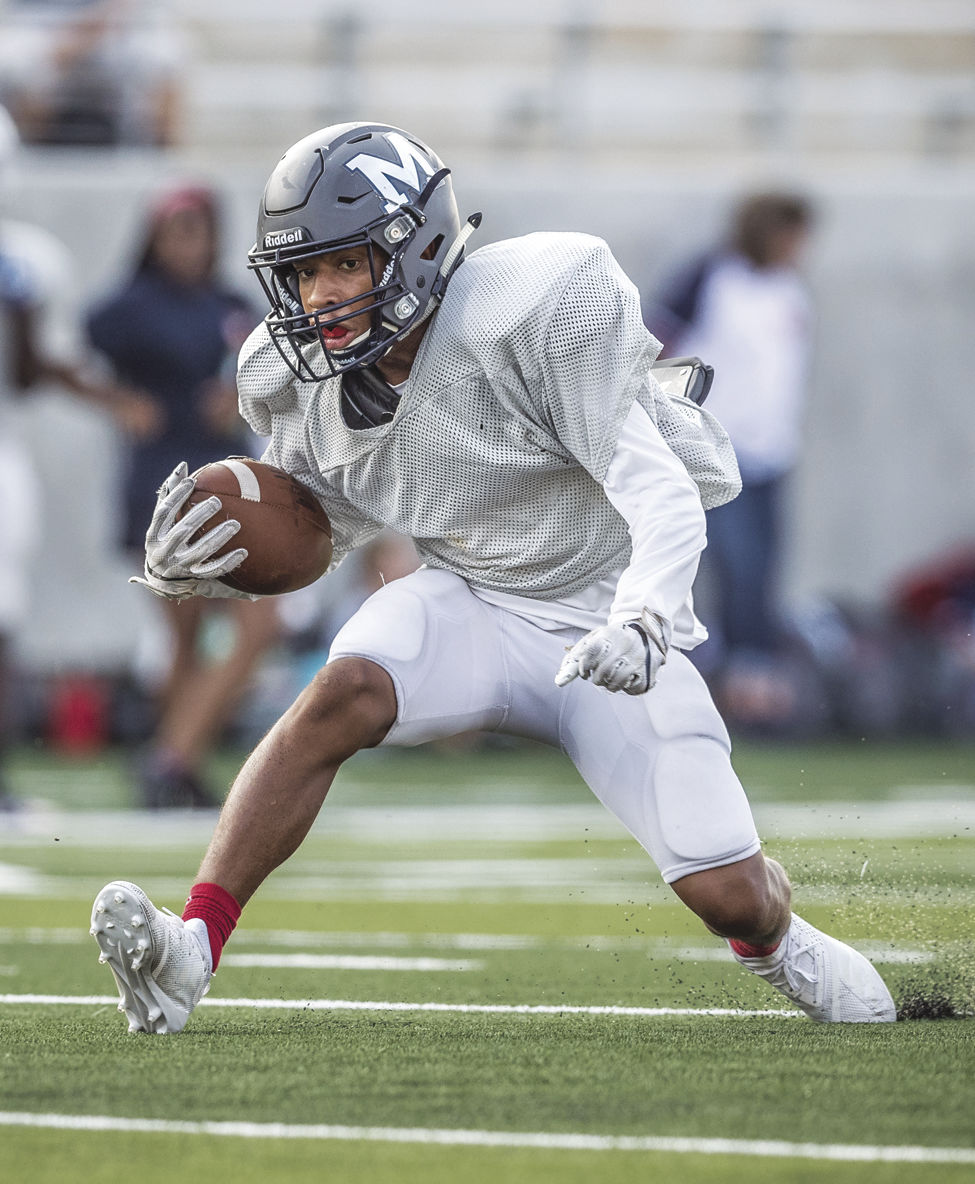 Area football players make preseason lists
Saturday, August 25, 2018
'I guess it was fate': Highland Park, Manvel coaches recount classic 5A state championship game
Wednesday, March 7, 2018
Kevin Hall named head coach at Manvel
Manvel v Highland Park (L) 49-53
Manvel comes up short in heartbreaking state title loss to Highland Park
Incredible ending! Highland Park wins one for the ages, beats Manvel 53-49 to claim back-to-back titles
Manvel narrowly misses first-ever state title after 53-49 loss to Highland Park
Jerry Jones' grandson has record-setting performance in Highland Park comeback win
Highlights: Highland Park defeats Manvel in Shootout for 5A Div. I Championships
Manvel Kason Martin's inspirational speech after tough state title game loss
WATCH: Jalen Preston's 3rd TD longest in state title history
2017 UIL Football State Championships - 5A D1 Conference
Friday, Dec. 22 at 7 p.m.
Manvel v Highland Park
AT&T Stadium in Arlington
5A DI Title Game Simulation: Highland Park vs. Manvel
Manvel State-bound after winning Brazoria County showdown
Dec. 21, 2017
Days before state title game, four Manvel players sign with colleges
Friday, Dec. 15, 2017 at 7:30 p.m.
Manvel v Angleton (W) 35-10
at NRG Stadium
TEXAS SPORTS NATION Houston HS football primer: State semifinals
NOT TO BE DENIED A FIFTH TIME Mavericks capture region football crown with 49-34 victory
Angleton-Manvel state semifinal a rare matchup
AFTER THE GAME
Photo gallery of game v Angleton
Manvel Advances to State Final with Victory over Angleton
Dec. 10, 2017
Manvel avenges 2016 loss to Temple, headed to state semis
Dec. 9, 2017
Manvel punches ticket to state semifinal by dispatching Temple
Wildcats eliminated: No. 2 Manvel halts Temple in state quarterfinals
Manvel vs. Temple
When/where: 7 p.m. Friday, Prairie View A&M
This is the rematch the high-powered Mavericks have worked toward since falling 24-23 to Temple in last year's regional finals. They managed only seven first-half points in that setback.
Manvel a hotbed for college-level talent; Heavily recruited Mavericks excited for Temple rematch
Football Game Preview: Temple vs. Manvel
Did Supernatural Forces Help Defeat Cedar Park High?
Texan Live's Top 10 high school football plays of the week
Dec. 3, 2017
Football Game Recap: Manvel vs. Cedar Park
NEXT GAME: Friday, Dec. 1 at 7:30 p.m.
Manvel v Cedar Park
5A D1 tournament
Football Game Preview: Manvel vs. Cedar Park
Manvel moves on to regional playoffs with 51-26 win over Nederland
Post Season Game of the Week by Austin American Statesman
Manvel routs Nederland to advance to regional semifinal
Recruiting takes James Franklin to Texas first as post-season travel begins for Penn State's coaches
Mavs heed QB's pep talk, crush Madison in bi-district
Nov. 24
Manvel v Nederland (W) 51-26
Nov. 23
Name to Know: Garrison Johnson
Houston HS football primer: Area-round playoffs
NEXT GAME: Friday, Nov. 24, 2017 at 4 p.m. at NRG Stadium in Houston v Nederland
Advance ticket prices are $11 for adults and $6 for students. At the gate, tickets are $15 apiece. Children 2 and younger do not need a ticket.
Nov. 20
Manvel punches ticket to area round with 49-6 rout of Madison

Nov. 19
Nederland (8-2) took a 35-3 win over Porter and will meet Manvel (10-0) at 4 p.m. Friday at NRG Stadium in Houston, for another 5A Division I playoff. The winner of that game will take on Cedar Park or Ennis.
Texas UIL Class 5A, Division 1 Playoff Preview Manvel a favorite
Nov. 16 Manvel v Madison (W) 49-6
NEXT GAME:

Thursday, Nov 16 at 7 PM
Manvel v Madison at

Alvin Memorial Stadium.
Nov. 16 playoff game v Madison preview