Saturday, August 18, 2018
Pearland, Friendswood Alvin ISD step up school security efforts
Business park coming to Rice Drier Road in east Pearland; silos will be demolished
2 men arrested after robbing bank customer in Pearland, police say
Congratulations
Gary Basinger has been named president and chief executive officer of The Economic Development Alliance for Brazoria County.
Friday, August 17, 2018
Pearland ISD among top-performing large districts in A-F ratings
Thursday, August 16, 2018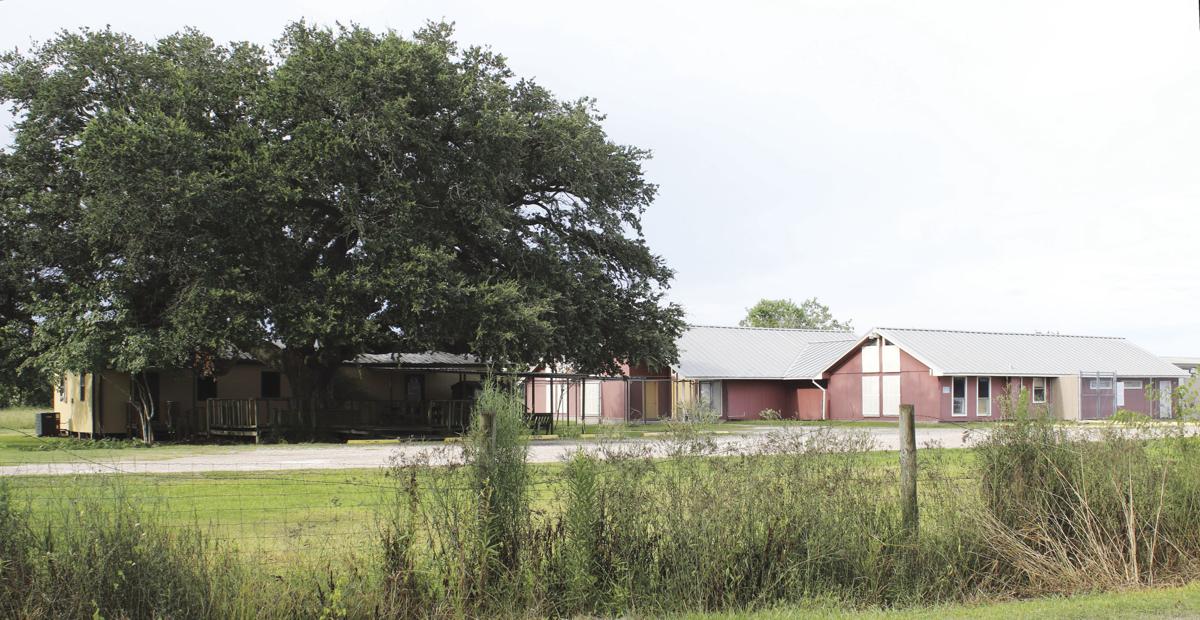 Immigrants removed from Manvel facility
ACC accepting applications through Rebuild Texas Program
Grant to help ACC host Women's Expo
Manvel council rejects replat for Palm Lake Estates
Hwy 288 Closures for Aug 17-18
Monday, August 13, 2018
Pearland and Brazoria County partner
Pearland budget proposal calls for 2.41-cent tax rate increase for FY 2018-19
Coast Guard medevacs man from fishing boat
Saturday, August 11, 2018
Toshiba's LNG sell-off its final piece of housecleaning
Friday, August 10, 2018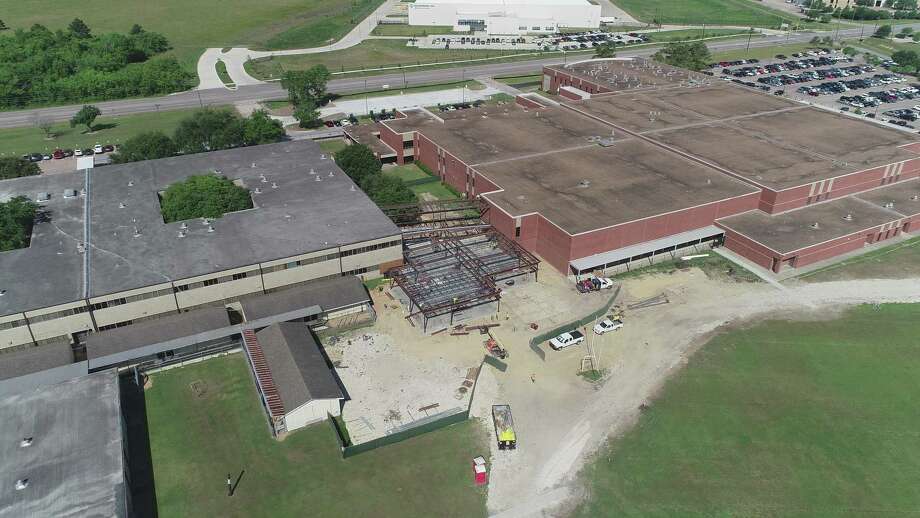 Security entrances ready on most Pearland campuses
A photo of a family involved in a horrific crash near Jasper, Alta. on Tuesday. From left to right: Nick Copeland, Sarah Copeland, the Copelands' child (face blurred), Angela Dye Elkins, Curtis Elkins.
Pearland ISD teacher injured in crash that killed 6 in Canada
Brazoria County Constable Enrolled in Drones for Law Enforcement Class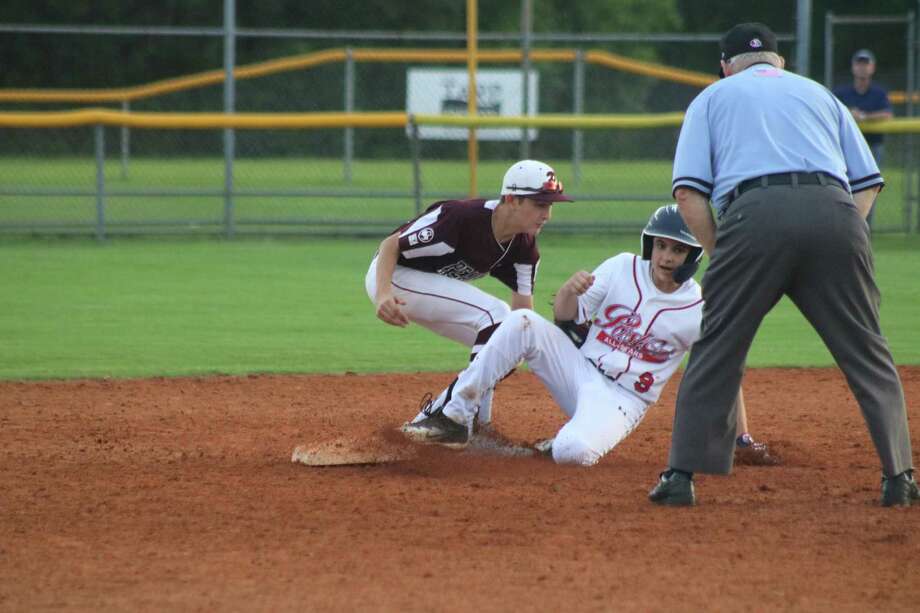 Section 3 champions headed to Little League World Series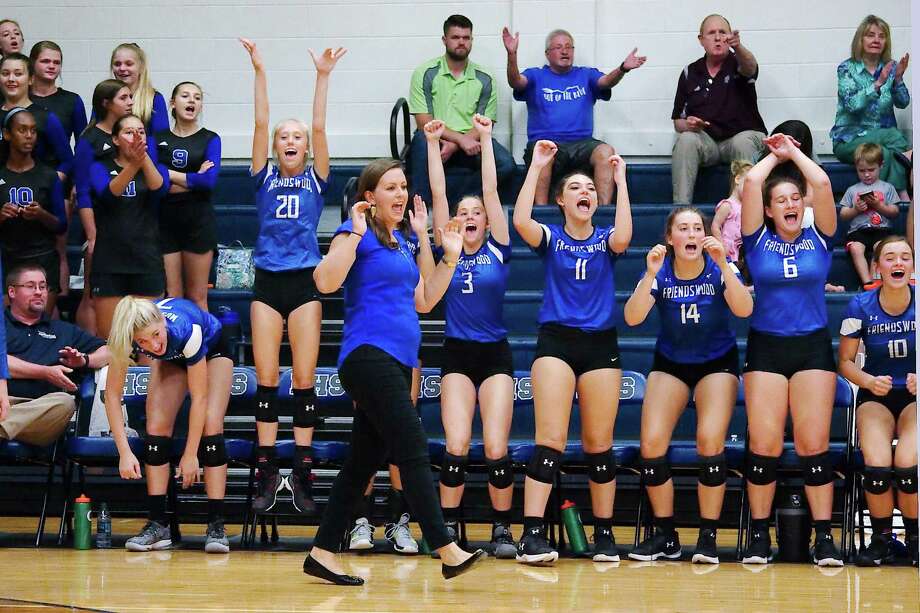 Watch John Turner Classic volleyball at Texan Live
Thursday, August 9, 2018
Wednesday, August 8, 2018
Former Houston Texans player arrested on suspicion of DWI in Pearland
Superheroes save 7-year-old's birthday in Pearland
SH 288 Expressway Road Closures
Police investigate financial crimes
Public hearing set for Aug. 14 for Pearland-area emergency service district measure
Tuesday, August 7, 2018
Pearland holds hearing on grants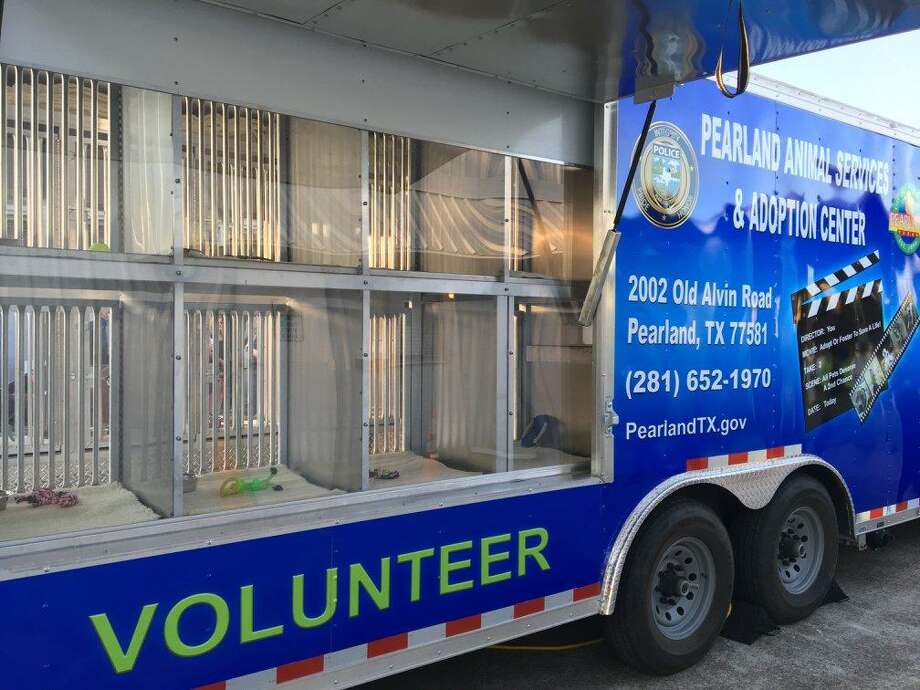 Nonprofit donates mobile animal unit to city
Monday, August 6, 2018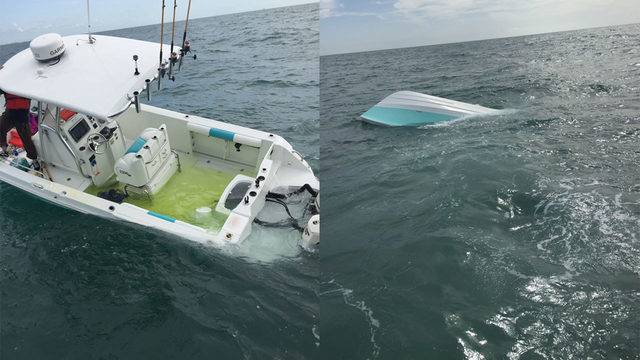 US Coast Guard rescues 4 from sinking boat near Freeport
Saturday, August 4, 2018
Pearland residents concerned about lost and stray dogs
Hwy. 288 closed at Beltway 8 and 4 other Pearland lane closures this weekend
Friday, August 3, 2018
Construction underway on Dow's Texas cracker expansion
Pearland OKs $60 million in TIRZ funding for Shadow Creek Ranch improvements, fire station, library
Manvel's vision: Town center complex
Thursday, August 2, 2018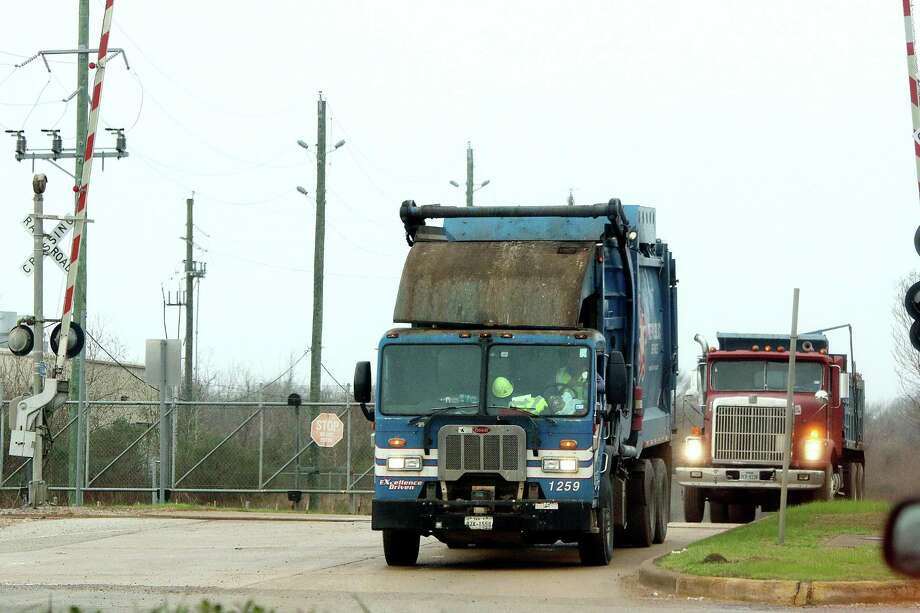 Pearland, Katy politicians face off over landfill lawsuit
Pearland takes proactive approach to flooding threats
Tuesday, August 1, 2018
TxDoT sets "SH 332 Historic Truss Bridge" meeting
Phone scams on the rise in Brazoria County
Crooks seen getting away with TV on motorcycle in Manvel
Judge orders minors transferred out of Manvel immigration detention facility
Pearland-area residents seek EMS service after resisting annexation
Sunday, July 29, 2018
Postal Service promises better delivery service after Houston area complaints
Dow Chemical seeks tax incentive for Freeport project
The Reason for Hope moves to Old Chocolate Bayou location in Pearland
Saturday, July 28, 2018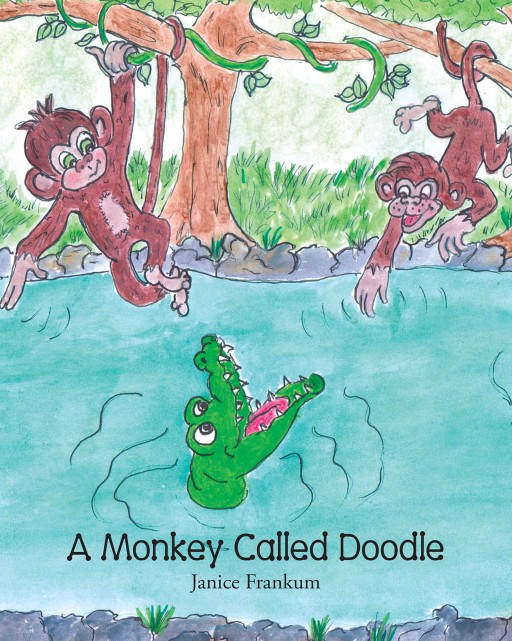 Alvin author Janice Frankum writes new book
Border Collie Riding a Scooter Is the Latest 'Shiggy Challenge' Star
Friday, July 27, 2018
Knife-wielding man arrested after SWAT standoff in Pearland
Thursday, July 26, 2018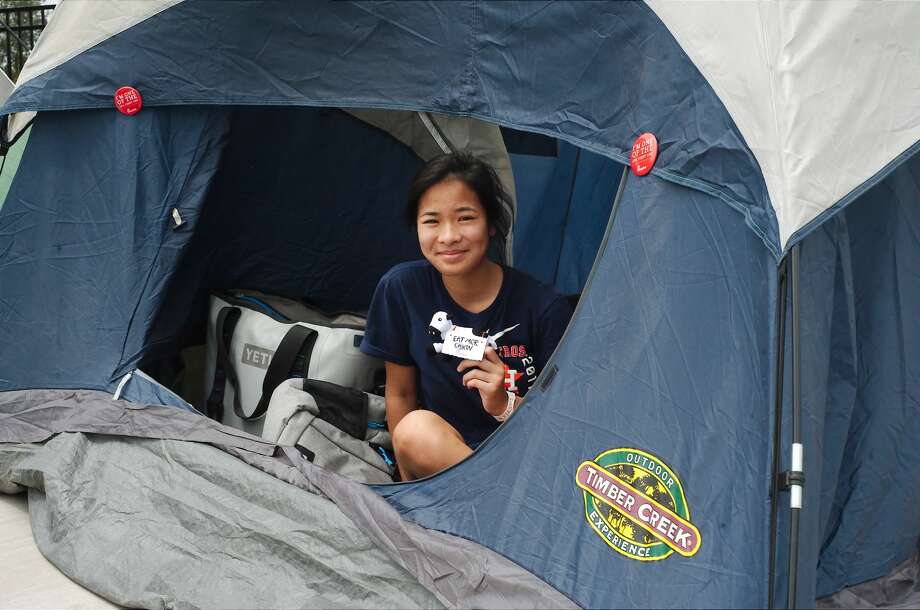 Pearland residents show love for Chick-fil-A at campout for new store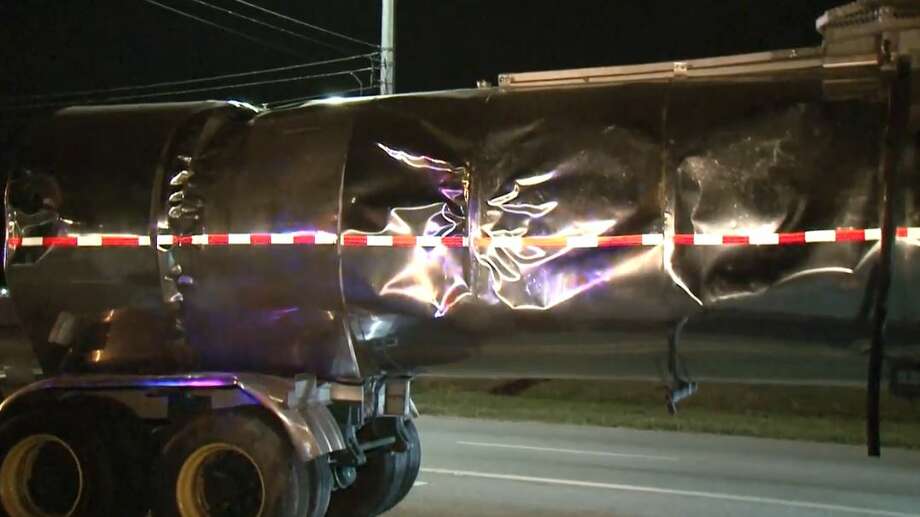 18-wheeler carrying antifreeze overturns in Pearland area
Hwy. 35 corridor improvements coming as Pearland City Council OKs contract at meeting Monday
Baytown Seafood in Pearland finishes remodel
$28,000 raised for Rosalea Null, elderly Pearland woman living in gutted house post-Harvey, but more help on the way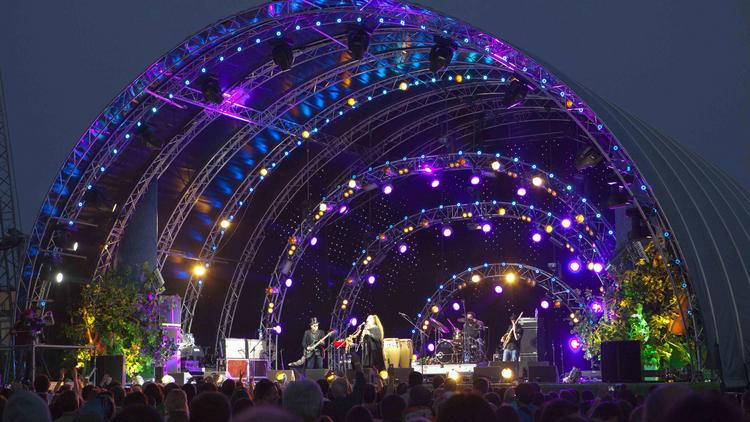 Manufacturer focused on entertainment industry opens North American HQ in Houston area
Wednesday, July 25, 2018
Manvel dog takes on #InMyFeelings dance challenge
Manvel eyes city growth on 150 acres
Contractor steals $30K from Brazoria Co. couple
Sunday, July 22, 2018
Pearland woman charged after alleged police pursuit, ramming patrol car
Friday, July 20, 2018
Scam Alert: Traffic ticket scam targeting Brazoria County residents
Man shoots, kills alleged carjacker who stole his pickup in Pearland
Thursday, July 19, 2018
Pear-shaped sculptures add artistic flair to Pearland
Wednesday, July 18, 2018
Shopping for answers: Pearland Kroger delay
Drainage projects underway in Pearland
Brazoria County Expressway Road Closures
Sunday, July 15, 2018
Pearland real estate trend: Home prices have risen 18 percent, out of reach for some first-time buyers
Longtime Pearland coach sentenced for fraudulent bidding scheme claiming disabled vet owned business
Community steps up to help Pearland woman forgotten after Harvey
Texas prison guards indicted on claims of planting evidence
Wednesday, July 11, 2018
Alvin police arrest 29-year-old man for stabbing his father
Pearland launching first park and ride service in August
Video: 83-year-old Pearland woman still living in house gutted from Harvey
Tuesday, July 10, 2018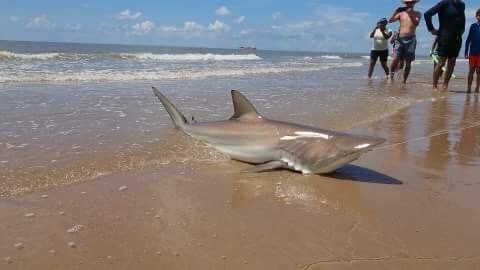 Woman says CrossFit training helped with this big shark catch at Surfside Beach
Monday, July 9, 2018
New Post Published - Road Closures
Saturday, July 7, 2018
LNG Awakening Part 1: Buyers Seeking Transparency to Develop Price Benchmark
Alvin city manager to leave job for Pfugerville post
Tuesday, July 3, 2018
TXDot Awards LJ-Ang $280K for Public Transport
Manvel park issue not what was reported
Monday, July 2, 2018
Former Brazoria County lieutenant indicted on child pornography charges
Friday, June 29, 2018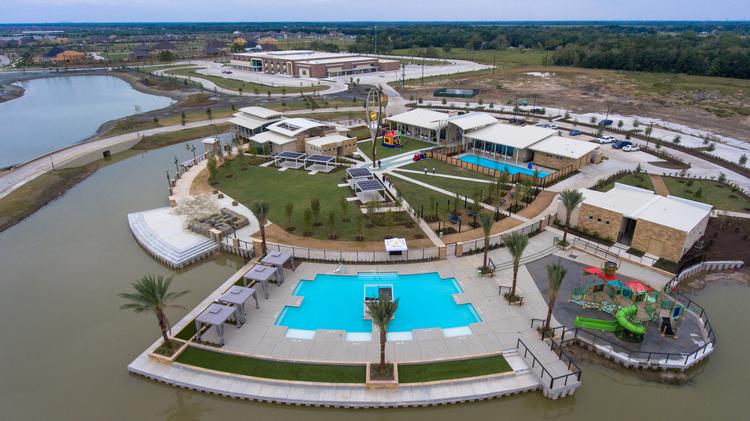 Where Pearland is expanding due to new home construction demand
Police: Lake Jackson nanny charged with injuring child, caught on dad's camera
Thursday, June 28, 2018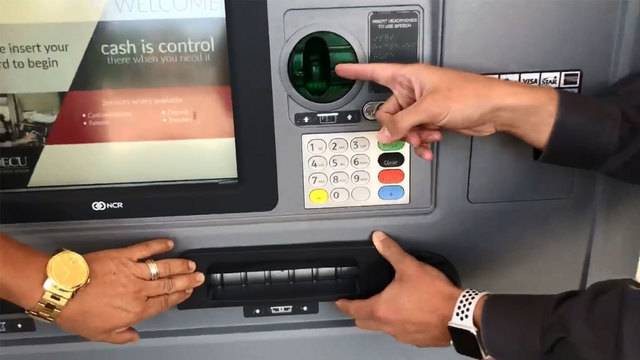 Freeport police show how to spot a 'card skimmer' on ATMs
U.S. Rep. Pete Olson calls for closing of Manvel immigrant treatment center
Southwest Louisiana Booking Report: Tuesday, June 26
Tuesday, June 26, 2018
Houston-area towns among best in U.S. for young families buying homes, study says
Monday, June 25, 2018
Altitude H20 set to open floating trampoline waterpark in Houston area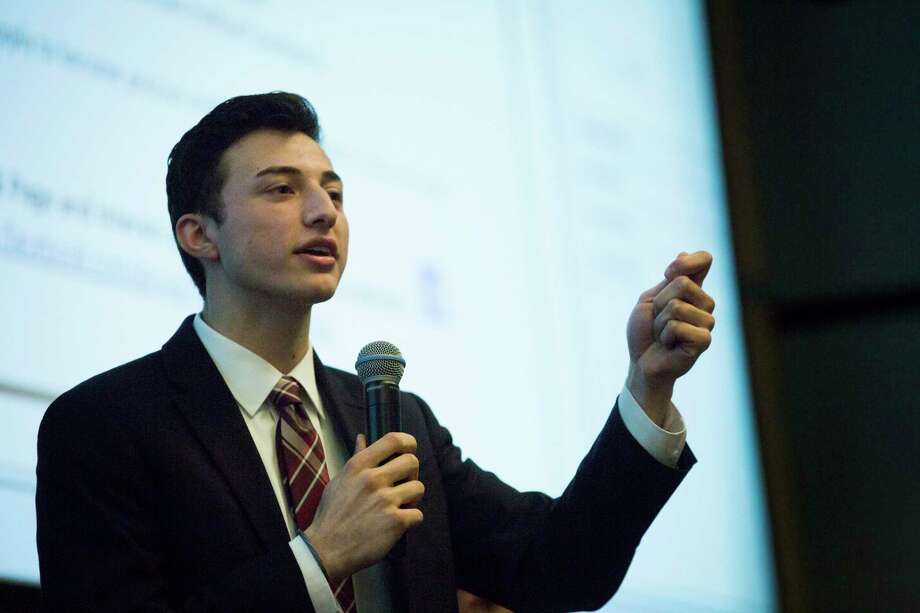 Pearland 19-year-old Mike Floyd becomes part of Texas Democrats leadership team
Saturday, June 23, 2018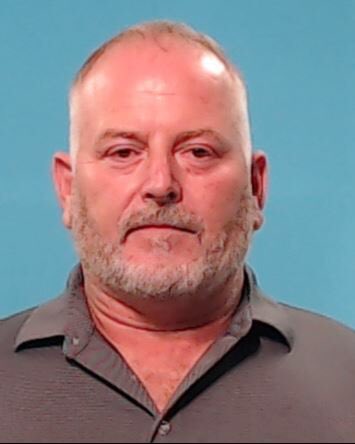 Former Freeport city manager arrested for theft, accused of stealing $223K
Friday, June 22, 2018
Daewoo delivers its first LNG carrier with full reliquefication system
Thursday, June 21, 2018
Migrant children coming to the US are being sent to shelters with histories of child abuse allegations
Wednesday, June 20, 2018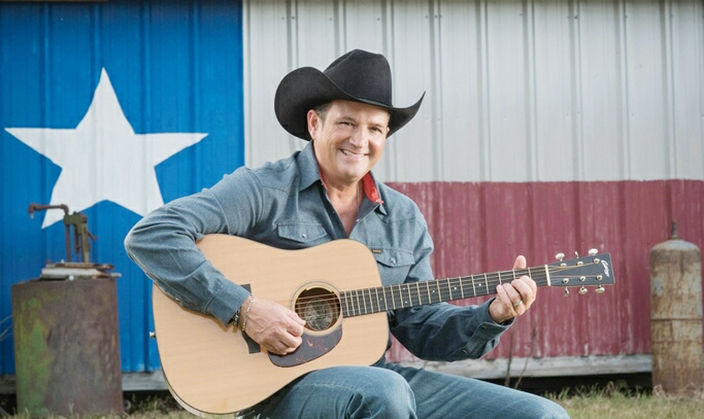 Byrd to headline county fair music lineup
Burned Skeletal Remains On Ranch Believed To Be Missing Texas Couple, Son
Manvel looks at budget priorities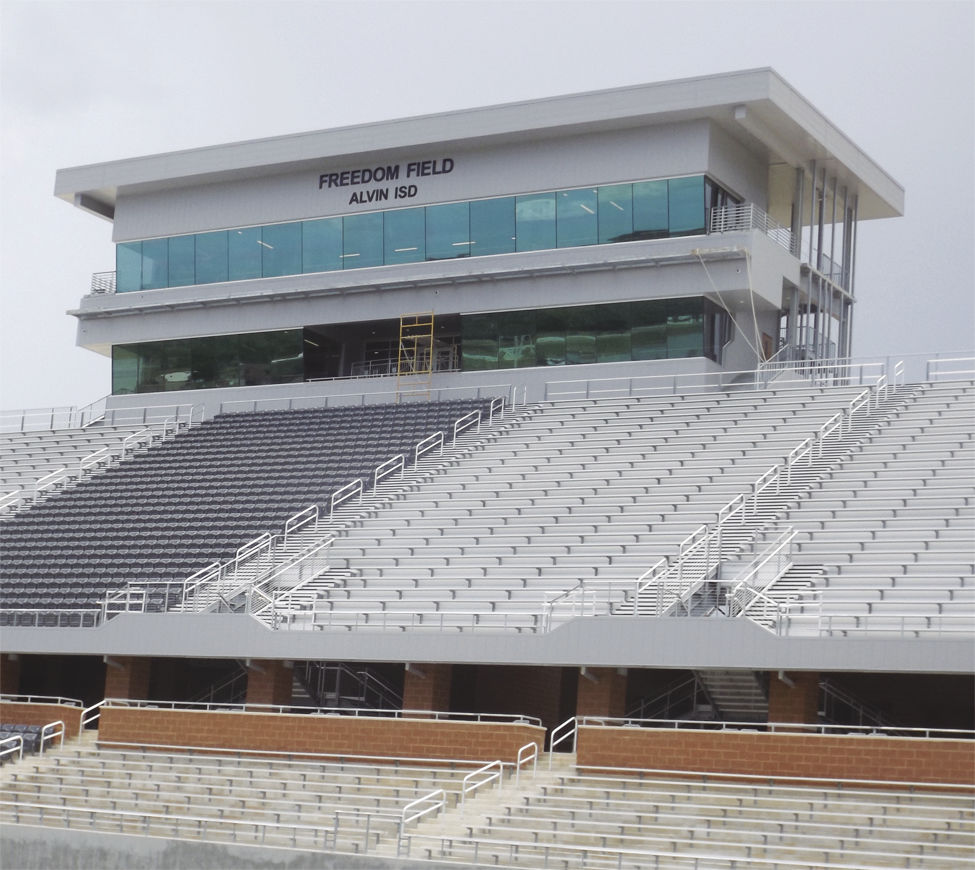 A DEBUT WORTH THE WAIT AISD'S new Heritage Complex sparkles with Freedom Field, Legacy FH and Liberty Alumni Hall
Warden demoted as Texas prisons announce plan to review policy, ban disciplinary quotas
Tuesday, June 19, 2018
'It wasn't me:' Suspect in deaths of Angleton family proclaims innocence
Monday, June 18, 2018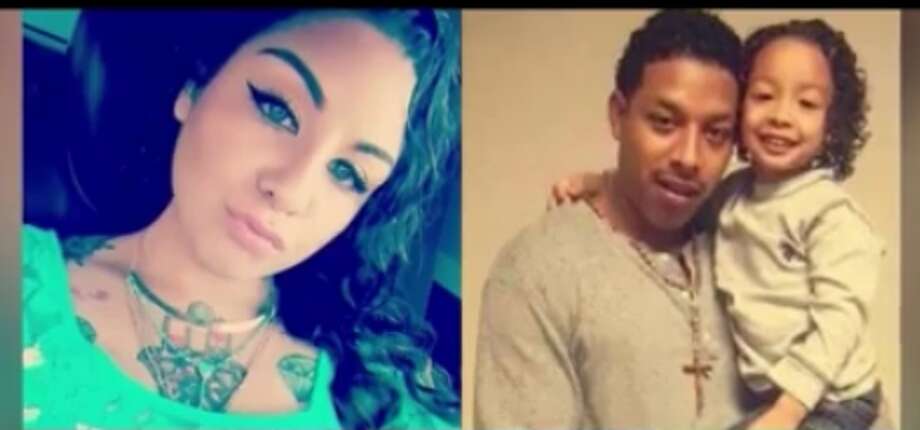 Man charged after charred bodies of missing Angleton family found
Hit and run leaves one man dead in Galveston County
Sunday, June 17, 2018
Announcing Altitude H2O at Wake Nation
Teen had to choose: Disney trip or key role in 'Mockingbird' production
LyondellBasell in talks to acquire Braskem
Pearland is a natural partner for Houston biotech, industry leaders say
Thursday, June 14, 2018
2 horses dead, others injured after fire at property near Pearland
Blue Ridge Landfill: 7 takeaways from Pearland town hall on odor problem
Pearland ISD will use $8 million in reserves to help fund raises, new mental health positions
Phillips 66 to expand Sweeny fractionation capacity by 300,000 b/d
Phillips 66 to launch $1.5 billion expansion of Sweeny hub
See how much homes cost in the fastest-growing areas around Houston
A chain of Texas convenience stores with a cult-like following chooses to display pay, vacation time, and its 401K plan on big signs, and it doesn't plan to stop any time soon
Wednesday, June 13, 2018
Despite Public Health Consequences, Trump's EPA to Roll Back Regulation to Prevent Methane Leaks
AISD to Offer All Students Free Meals For 2018-2019 School Year
Through the Department of Agriculture's Community Eligibility Provision (CEP), Angleton ISD will provide breakfast and lunch for the 2018-2019 school year to all children at no charge.
AISD is changing its policy for serving meals to children served under the National School Lunch Program and School Breakfast Program for the 18-19 school year. All campuses have been accepted to operate the CEP offered by the USDA and will now provide free breakfast and lunch to all children.
This system will eliminate the collection of meal applications for free and reduced-price student meals as well as collecting payment for basic student meals. Add-ons, including chips, ice cream and other snacks will still be available for an extra cost. This new approach reduces burdens for both families and school administrators and helps ensure that students receive nutritious meals.
For additional information please contact: Amy Barta, Director of Child Nutrition, abarta@angletonisd.net, 979-864-8012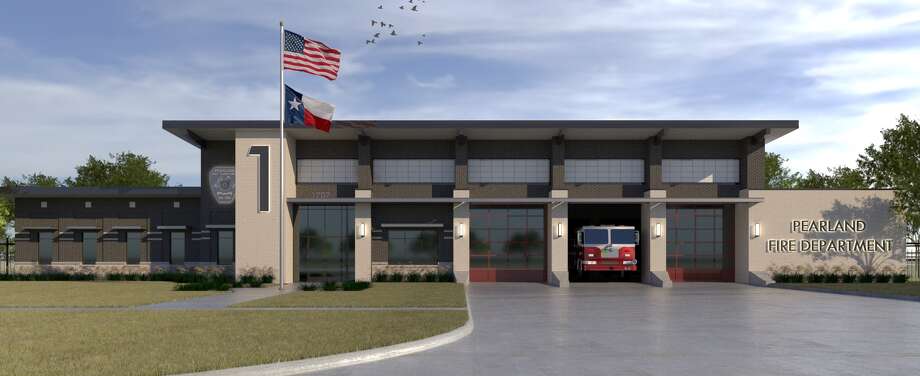 Pearland to break ground on new fire station Thursday
Tuesday, June 12, 2018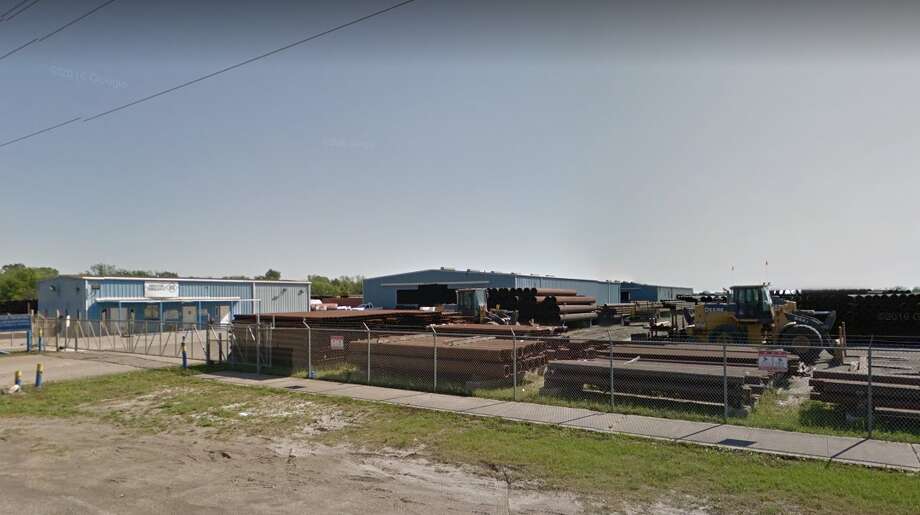 Worker killed in Pearland industrial accident
Homeless honors student who survived abuse is given free car
Monday, June 11, 2018
SK Innovation donates $50,000 for disaster prevention in Texas
Countdown to runoff election, Blue Ridge forum, fireworks bans: News to follow this week in Pearland
Pearland relaxes rules on dogs at restaurants, expands food truck permits
Rep. Ed Thompson to host forum on Blue Ridge Landfill odors June 13
Friday, June 8, 2018
Apache, a horse orphaned after Harvey, becomes internet star over his reaction to new mare
Sweeny falls short against Argyle in 4A baseball title game
Thursday, June 7, 2018
How Microgrids in Texas Served the Lone Star State During Hurricane Harvey
Wednesday, June 6, 2018
Brazoria County Prison Guards Fired Amid Planted Evidence Allegations
Texas prison guards accused of planting evidence to meet disciplinary quota
Manvel, Alvin police investigate robberies
Police make more than a dozen DWI arrests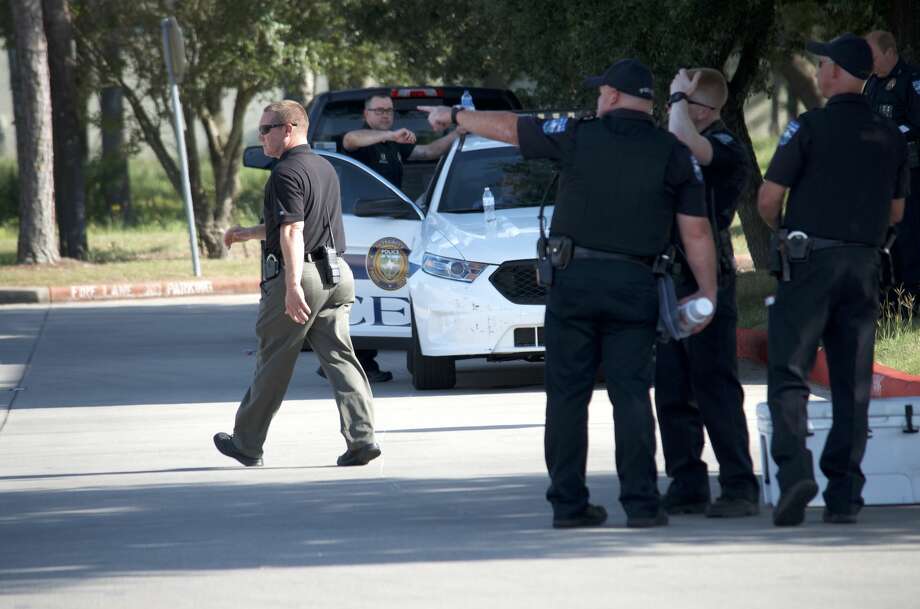 Suicidal man shot by Pearland officers in parking lot dies
Tuesday, June 5, 2018
Sunday, June 3, 2018
Saturday, June 2, 2018
18 Beltway 8 and Hwy. 288 lane closures affecting Pearland, June 1-8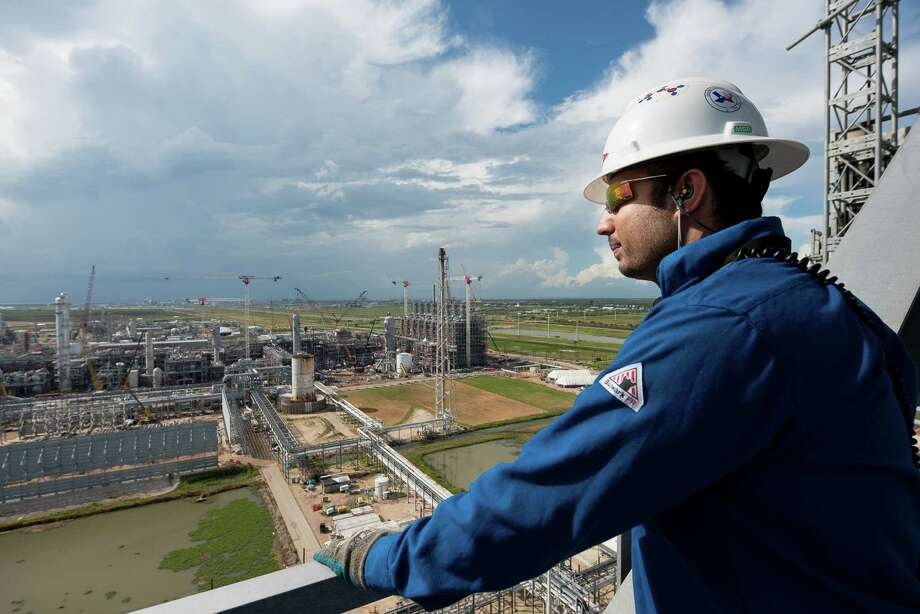 Restart of operations at Freeport's Dow Chemical Plant to release carcinogens
$2.4 Billion holding company financing for Freeport LNG
The Surprising Secret to Digital Transformation at TDECU
Friday, June 1, 2018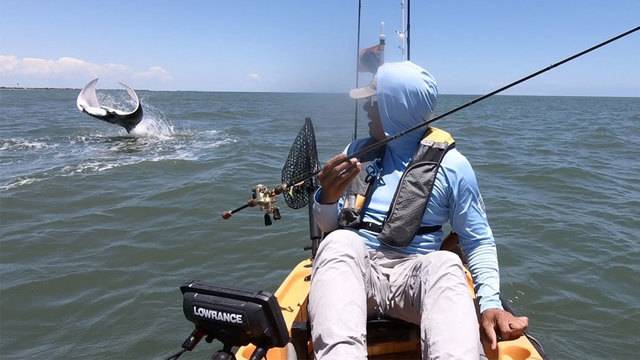 Giant ray caught on camera off Freeport
Report Projects Texas Has Over 500,000 Homes At Risk Of Flooding Due To Storm Surge
Tuesday, May 29, 2018
600-mile bike ride honors fallen Westwego officer, St. John firefighter
Demand likely to outstrip supply as Pearland tests park-and-ride service
Pearland ranked nation's 7th most prosperous city in analysis of Census data
Seaway Pipeline Is A Major JV Between Two Midstream Giants
Thursday, May 24, 2018
2 men force Buc-ee's employees into storage room, rob Lake Jackson store
Wednesday, May 23, 2018
Memorial Service Arrangements For Santa Fe Victims
US Army Corps of engineers approves Freeport Harbor Channel improvement Project General Reevalution Review
Buc-ee's beaver mascot wins in lawsuit over branding
Texas project expansions mark LNG's 'second wave'
The developers of an under-construction liquefied natural gas terminal going up in Freeport, Texas, have applied to expand it to export more LNG, while another project expansion announced plans yesterday to move forward.
Pearland ISD announces security measures
Pearland park and ride pilot to start in August
Sunday, May 20, 2018
FloWorks International completes new Pearland facility
Pearland is one of the most prosperous cities in the country
FEMA disaster recovery center in Pearland to close June 1
Texas prisons expand review to system-wide audit after disciplinary quota system revealed
Remember those times exotic animals got loose in the Houston area? Wallabies, a tiger and an aggressive monkey
Friday, May 18, 2018
SH 288 Road Closures May 18-19
Thursday, May 17, 2018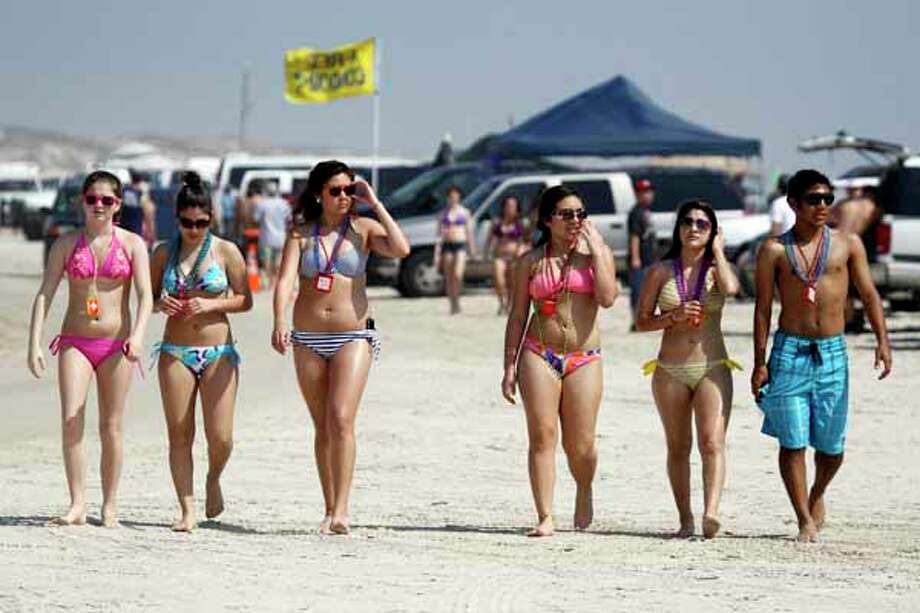 A guide to Texas' best beaches
Freeporter travels to Connecticut for chili cookoff
Pearland's New Harvest Church adding new building this year
Tears On Tape Make Sad Pop Sound Hopeful
King's Biergarten owners are taking BierHaus concept national
Wednesday, May 16, 2018
<img src="https://media.nbcdfw.com/images/652*367/buc-ees-choke-canyon-trademark-lawsuit.jpg" alt="Trial to Begin Over Buc-ee's Claim of Trademark Infringement" width="275" heig