** Note: Obituaries are pulled from newspapers, funeral homes and notices around the country as it pertains to people who have any tie to Brazoria County. Obituaries are primarily updated each morning, however, additions may be made throughout the day as they become available. Most listings are links to the full text, however, if no funeral home is involved or the obituary is not available on the funeral home's website, the complete obituary will appear here.
Thursday, June 21, 2018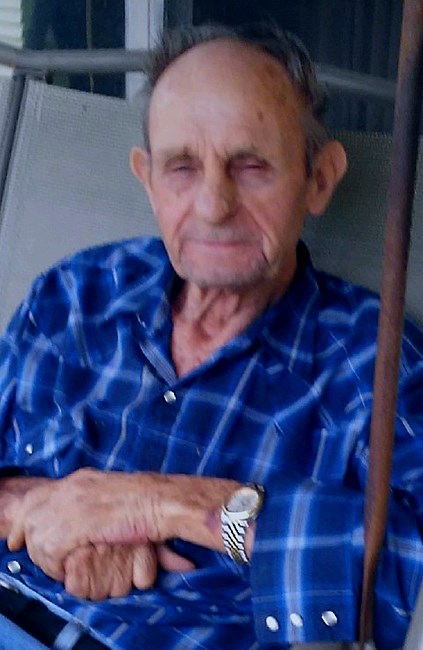 Garcia, David H.
David H. Garcia, 57 years of age, passed away June 16, 2018, in his home at Sweeny, Texas. He was born on November 21, 1960, in San Antonio, Texas. He was employed by BASF Corporation, where he worked as a Senior Production Technician. David was an avid football fan, Dallas Cowboys and Texas Longhorns being two of his favorite teams. He enjoyed being outdoors and was the type of person who couldn't stand to "just sit around" with his free time.
A memorial service will be held Thursday, June 21st at 11 a.m., Family Life Church, 220 Lake Rd., Lake Jackson, TX 77566. Pastor Craig Taylor officiating.
David is survived by his wife, Delores Ann Solis; son, Jon-Erik Garcia; adoptive mother, Enriqueta Garcia; brother, Victor Garcia (Pam Garcia); biological parents, Ben Hernandez and Josephine Sanchez; his beloved pets, Jack, Dottie, Peach and Tinkerbell.
He was preceded in death by his adoptive father, Homero M. Garcia.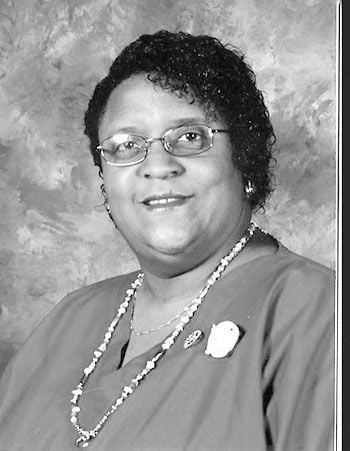 Joseph, Beverly Ann
Beverly Ann Smith Joseph, 69, made her peaceful transition to be with her Lord and Savior on June 15, 2018, in Houston, Texas, at St. Luke's Hospital. She was born in Gonzales, Texas on May 1, 1949, to Jesse Aaron and Roy Evelyn Smith.
Beverly attended Edwards High School where she participated in cheerleading, band, and basketball she graduated from Gonzales High School in 1967. She then attended Texas Women's University, graduating in May 1971 with a Bachelor of Science in Nursing. Upon graduation, Beverly moved to Houston and began working at Methodist Hospital as a Registered Nurse. While working at Methodist in 1973, she was introduced to her present husband, Willie James Joseph, and later married the following year on October 26, 1974. After they were married, they moved to Freeport, Texas and resided there until 1977 and later moved to Clute, Texas. Beverly began working at Community Health Hospital in Freeport, Texas. She then worked at Brazosport College where she taught nursing for several years.
In 1985, Beverly started working at T.W. Ogg Elementary School as the school nurse where she retired after 25 glorious years with perfect attendance. Although she had retired, Beverly stayed busy working through her retirement as a substitute nurse. She joined Ward Chapel United Methodist Church in Angleton, TX, now Community of Love United Methodist Church, where she served faithfully for over 35 years as an active member of the choir, the President of the United Methodist Women (2017-2018), and in any area of the church where she was needed throughout her life.
Beverly was actively involved in the Delta Kappa Gamma Society, The Black Nurses Association of Greater Houston, The WildCat Social Club, and The Brazosport Retired Teachers Association. She also enjoyed volunteering every Thursday at The Dream Center located in Clute, along with other retirees sorting and packing canned food items and school supplies.
She leaves to cherish her memory her beloved husband of 43 years, Willie James Joseph; daughters, Cassandra Johnson (Marcus) of Pearland, Jessica Joseph of Clute, Sidney Bonds (Fred) of Humble, and Danita Birdow of Katy; grandchildren, Brittany Joseph, Christian Bonds, and Jocelyn Bonds. She is also survived by her uncles and aunts, Willis and Frances Jo Smith of Austin, Mrs. Addie Bell Milton of San Antonio, Robert Louis and Margie Smith of Chesapeake, Virginia, Lillie Bell and Norris Wilson of Fontana, CA; cousins, godchildren, and her extended family of numerous friends and colleagues.
Final and Most Sacred Arrangements Entrusted To Gardner's Funeral Home in Angleton, Texas, (979) 849-6379. Online condolences may be sent to the family at gardnerfuneral home.net.
Mills, James Edward
James Edward Mills, 78, of Big Spring, Texas, passed away Tuesday, June 19, 2018, in Big Spring.
Graveside services will be held on Friday, June 22, 2018, at noon at the Angleton Cemetery Pavilion. Visitation will be from 10 to 11 am, Friday morning at Palms Funeral Home.
Mr. Mills was born July 17, 1939, to Thomas W. and Goldie Hines Mills in Chula Missouri and was a US Air Force Veteran. He served as a Pastor for several years and was a member of Baptist Temple Church in Big Spring.
He was preceded in death by his parents; and son, Jerry James Mills in 2013; three brothers; and four sisters.
Survivors include his wife of 60 years, Judy Mills of Big Spring; son, Jay Mills of Washington; daughters, Janet Dugger (Joe) of Angleton, and Julie Williams of Big Spring; seven grandchildren and ten great-grandchildren; numerous nieces, nephews and other family members.
A memorial service will be held at Baptist Temple Church in Big Spring at a later date.
In lieu of flowers donations may be made to Baptist Temple Church, 400 E 11th Place, Big Spring, TX 79720, www.btcbigspring.org or charity of your choice.
Arrangements by Palms Funeral Home, Angleton, Texas, 979-849-4343.
Wednesday, June 20, 2019
Tuesday, June 19, 2018
Joseph, Beverly Ann
Funeral services for Beverly Ann Joseph, 69, of Clute, Texas, are pending with Gardner Funeral Home of Angleton, Texas. She passed away Friday, June 15, 2018 at St. Luke Hospital, in Houston, Texas.
Monday, June 18, 2018
Sunday, June 17, 2018
Saturday, June 16, 2018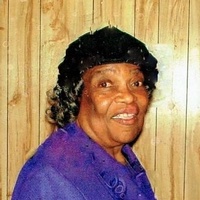 Quintanilla, Jesus "Chuey"
Services for Jesus "Chuey" Quintanilla, 60, of Bay City are pending with Dixon Funeral Home of Angleton. He passed away on Friday, June 15, 2018, at Harbor Hospice in Houston, TX.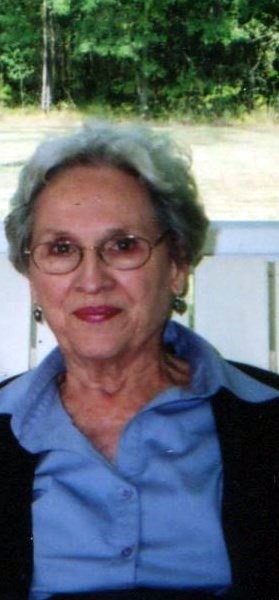 Friday, June 15, 2018
Montalvo, Roberto
Robert Montalvo, 66, of Angleton passed away Tuesday, June 12, 2018. Funeral services are set for 2 p.m. Saturday, June 15, 2018, in the Palms Funeral Home Chapel.
Mr. Montalvo was born December 31, 1951, in Mission, Texas to Romolo and Margarita Deluna Montalvo and was a US Army Vietnam Veteran. He loved playing the blues and his Dallas Cowboys.
Survivors inclued his daughter, Bobbi Liffen; brothers, Rudy, Ruben and Ricky Montalvo; and grandchildren, Tyler Quast, Atreyu Hoots and Lulu Liffen.
Arrangements by Palms Funeral Home, Angleton, Texas, 979-849-4343. Online condolences may be sent at www.palmsfuneralhome.com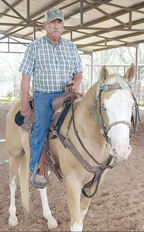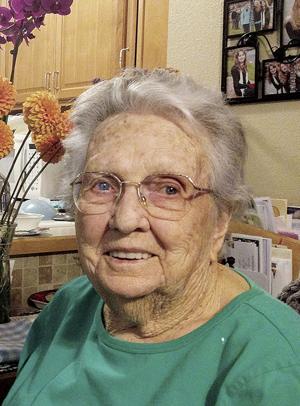 Snyder, Betty Lee (Andrews) Clark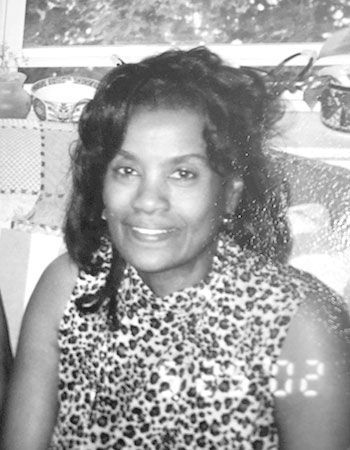 Waddy, Willie Gertrude
Willie Gertrude Waddy passed away on Monday, June 11, 2018. Willie attended Angleton High school where she became the first African American Drum Major. Willie later earned her Bachelor degree from Calfornia State in Long Beach and a Masters Degree from Southwestern University in Washington DC.
Willie was born on December 3, 1952, to her late parents, Shed B. Waddy Jr. and Helen M. Waddy. Willie was active, caring and loved by many.
Willie is survived by two sons, Ondra (Patsy), Imani; grandchildren, (Joshua, Ashley, Isaiah); great grandson, (Jayden); brother, (Shed); sisters, Debra Rossow (Winston), Beverly Waddy, Patty Waddy; and a host of neices and nephews.
Thursday, June 14, 2018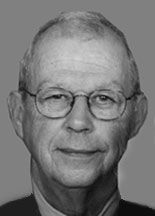 Wednesday, June 13, 2018
Tushek, John Rudolph
John Rudolph Tushek, 77, passed away on June 5, 2018, in Lake Jackson, Texas, after a lengthy and courageous battle with Parkinson's disease. John was born on April 1st, 1941, in San Antonio, Texas. He grew up in San Marcos, Texas, attending school in San Marcos and graduating from San Marcos High School in 1959.
After high school, John attended the University of Texas, receiving his Civil Engineering Degree in 1964. He then worked for DOW Chemical Company in Lake Jackson. After retiring from DOW, he worked for a private engineering firm. Always available to encourage youth who were interested in engineering, he often spoke to youth groups and organizations. His expertise often made him the "go-to" guy for complicated engineering projects, both at DOW and in civic projects. In addition to his engineering prowess, John is remembered for his sense of humor, his love of fishing, and his being a master grill-chef for wonderful steaks and shrimp.
John is survived by his wife, Charlice (Doyle), his high school and lifetime sweetheart. Survivors in addition to his wife and caregiver are his grandchildren, Will and Ainsley Burnett; and by his son-in-law, Bill Burnett, of Dripping Springs, Texas.
He was preceded in death by their daughter, Charelle Burnett, who passed away in 2011. He is also preceded in death by his parents, R.R. and Fay Tushek.
A memorial family gathering will he held at a later date. Remembrance through contributions in his memory may be made to the Parkinson's Foundation, 200 SE 1st St., Suite 800, Miami, FL 33131 or to a charity of your choice.
Wood Jr., Roney Lathan "Woody"
Tuesday, June 12, 2018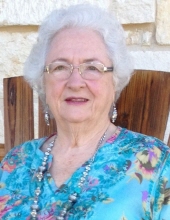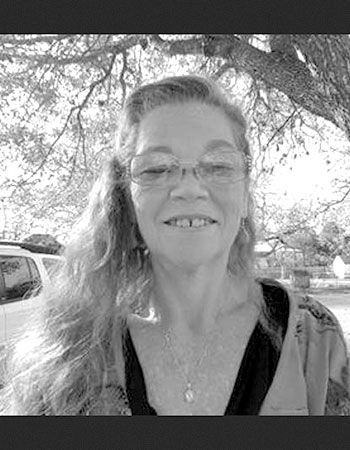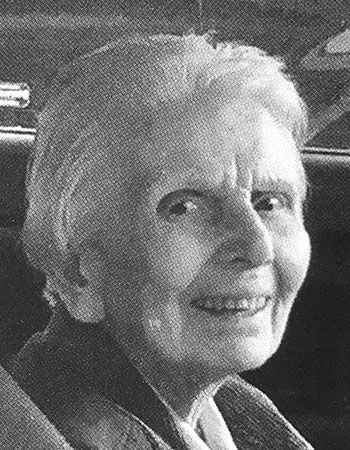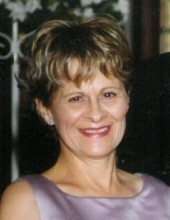 Monday, June 11, 2018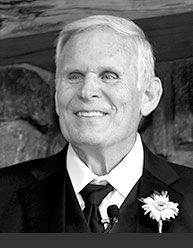 Taylor, Clyde Gene
The fine spirit of Clyde Gene Taylor returned to God who gave it on May 30, 2018, his 80th birthday, closing the circle of this life. Memorial services will be held Saturday, June 16, 2018, at 3 p.m. at Grace Avenue Methodist Church in Frisco, Texas. In lieu of flowers, donations may be made to Grace Avenue, Gene's church.
Gene and his twin sister, Janis, were born in 1938 to Clyde B. and Vera Wakeland Taylor of Waxahachie, Texas. Growing up a farm boy instilled principles of character, hard work, and commitment to church that would mark Gene's life. Vera, a music teacher and church organist, passed on to Gene an extraordinary musical talent. Gene had what musicians call "perfect pitch." A beautiful tenor soloist, he was a church choir member his entire life. He relished a cappella music, especially barbershop quartets, singing several years with The Men of Note chorus in north Dallas. He also organized, arranged and directed music for the men's chorus at church. Gene could hear a song once and sit down at a piano keyboard and play it. Evenings at the Taylor household were filled with the joyous melody of Gene playing and singing a jazzy "Scotch and Soda" or "Yesterday" by the Beatles, or hymns from the Methodist Cokesbury Hymnal. Gene gave the gift of music to a generation of young Sunday Schoolers at the United Methodist Church in Lake Jackson, Texas.
Tall and graceful, Gene lettered in football, basketball, baseball and track at Waxahachie High School. When a season ended, he would turn in one uniform for the next. Later in life, Gene provided formidable competition on the handball and racquetball courts, hammered homers on the work softball team, flicked flies with a fishing rod in Colorado, and put many miles on his bike.
Intending to play baseball for Southern Methodist University, Gene's class schedule for Chemistry proved rigid, and as he did throughout his life Gene made a sensible choice. He earned Bachelor and Master of Science degrees in Chemistry from SMU, where he was also active in the Phi Gamma Delta fraternity. He then worked over 30 years as a chemist at Dow Chemical in Freeport, Texas.
Gene married his first wife, Dorothy ("Dee Dee") Watts in August 1963. They had two children during their 25-year marriage and lived in Lake Jackson, Texas. Gene was a devoted family man and always encouraged and attended his children's educational, sports and musical pursuits. After reconnecting at their 30 year college reunion, Gene married Ann Newman Doyle in 1992. He retired from Dow Chemical in 1994, and he and Ann moved to Frisco, Texas in 2007. Together they enjoyed their children and grandchildren, travel, and time with friends.
To all his friends and family, Gene will be remembered as a man of great character and quiet strength.
He was preceded in death by his parents.
Gene is survived by his wife, Ann; his son, David Taylor and wife, Kristi, of The Woodlands, Texas; and daughter, Karen Quast and husband, Tim, of Denver, Colorado. Gene is also survived by Ann's daughters, Laura Milton and husband, Randy, of Little Elm, Texas, and Catherine Remmele and husband, Gary, of Plano, Texas; six grandchildren; and twin sister, Janis York and husband, Michael, of Las Colinas, Texas.
Sunday, June 10, 2018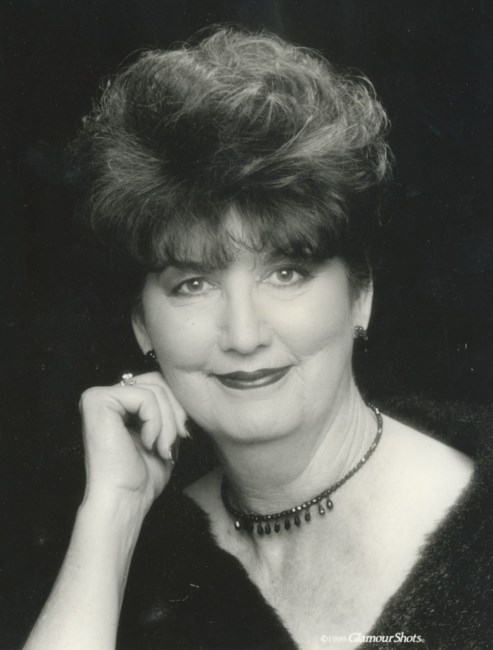 Saturday, June 9, 2018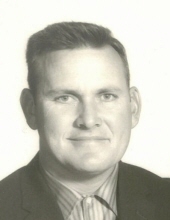 Friday, June 8, 2018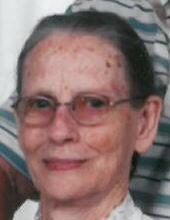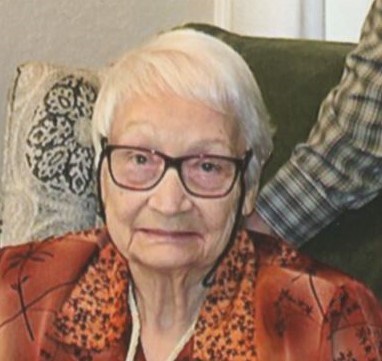 Thursday, June 7, 2018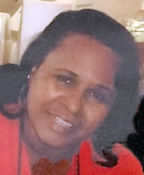 Wednesday, June 6, 2018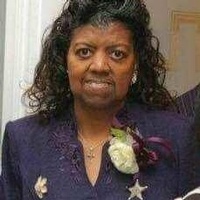 Tuesday, June 5, 2018
Monday, June 4, 2018
Sunday, June 3, 2108
Saturday, June 2, 2018
Franklin, Matthew Darrell Allen
Friday, June 1, 2018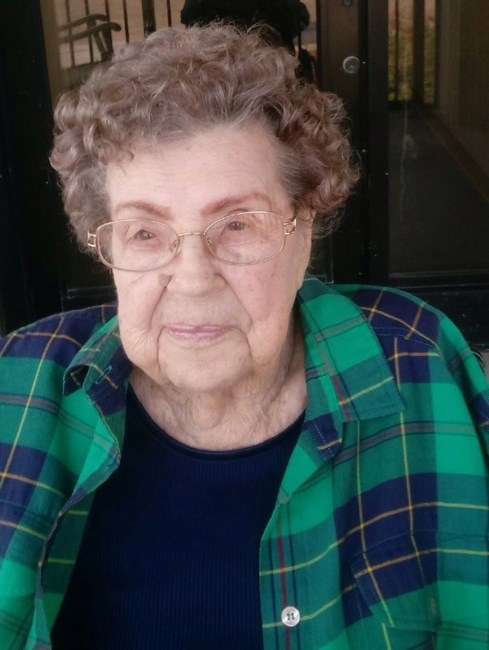 Hazlett, Margie "Marge" Kathryn
Thursday, May 31, 2018
Rodman, Patricia Ellen (Hanson)
Wednesday, May 30, 2018
Funeral services for Michael James Williams, 64, of Freeport, Texas, are pending with Lakeside Memorial Funeral Home Brazoria.
Tuesday, May 29, 2018
Monday, May 28, 2018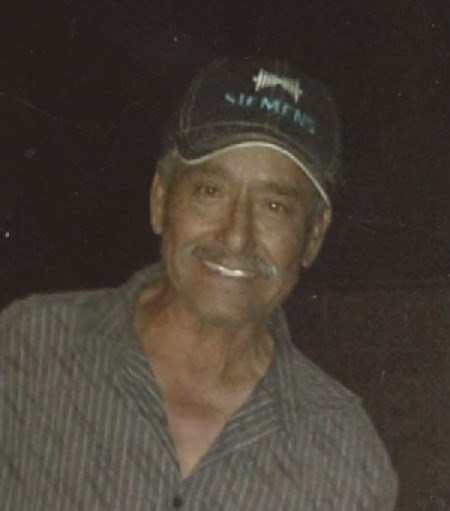 Maniag, Joan Anita Jaeger Powell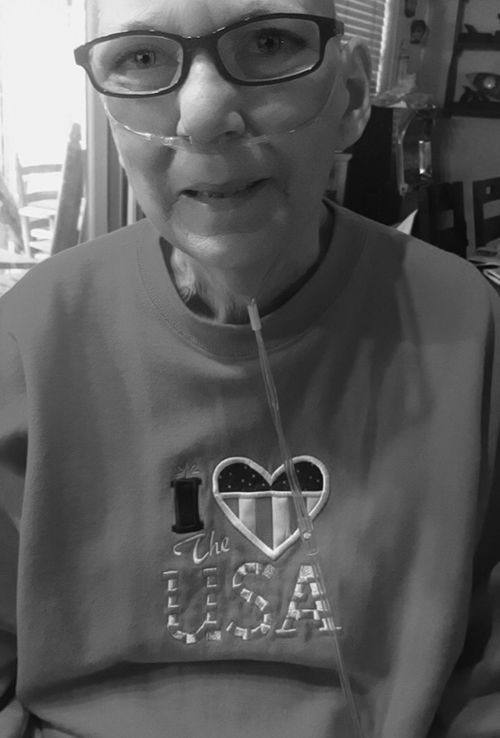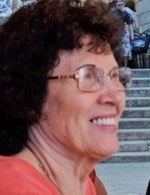 Thursday, May 24, 2018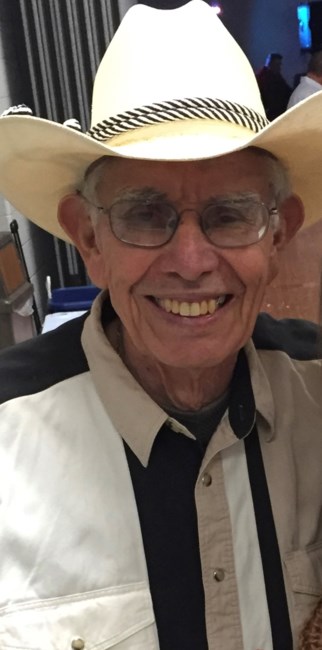 Mungerson, William Loyd
William Loyd Mungerson, 89, of Brazoria, passed away Friday, April 27, 2018, in Lake Jackson, Texas. Mr. Mungerson was born June 28, 1928, in Geneva, Illinois, to Elmer and Dorothy Bartelt Mungerson. His family moved from Illinois to the Valley in 1937, and he graduated from Raymondville High School in 1945. Mr. Mungerson went on to graduate with a Bachelors of Science in Agriculture from Texas College of Arts and Industry in Kingsville. He farmed with his brother on the family farm until leaving to serve in the US Army.
He married Margaret Monsees on November 21, 1959, in Raymondville, Texas, and moved to Brazoria in 1968 to work for Dow Chemical.
Mr. Mungerson was preceded in death by his parents; his brothers, Robert and Jim Mungerson; and sisters, Betty Mungerson Coleman and Joann Mungerson Anderson.
Survivors include his wife of 58 years, Margaret Mungerson of Brazoria; sister, Janet Mungerson Brooks of Dripping Springs; and numerous nieces and nephews.
A private family burial will be held in Columbia Cemetery, West Columbia, Texas.
In lieu of usual remembrances, contributions may be made to the Wild Peach Volunteer Fire Dept.
Arrangements by Palms Funeral Home, Angleton, Texas, 979-849-4343.
Wednesday, May 23, 2018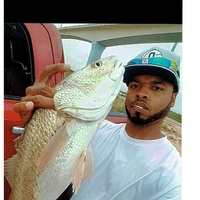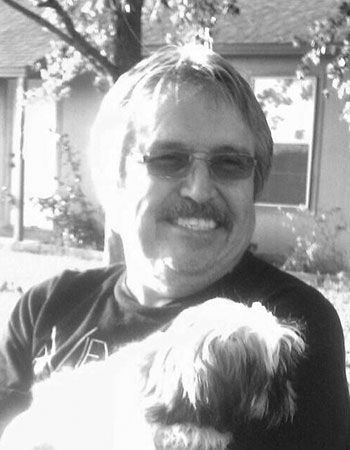 Tuesday, May 22, 2018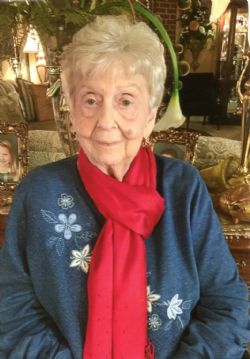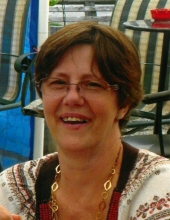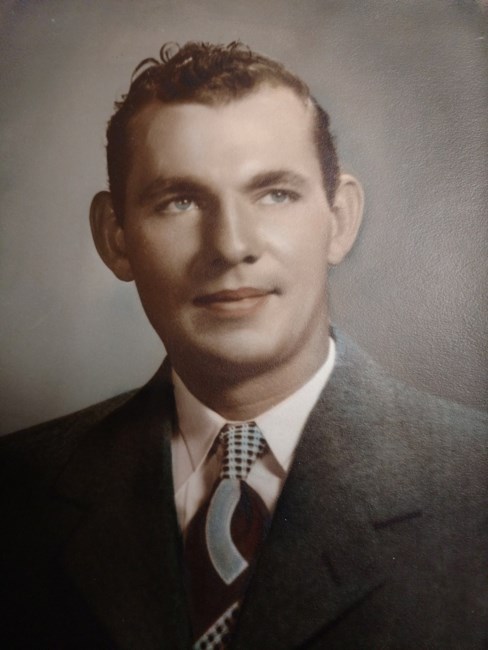 Monday, May 21, 2018
Howard, Florence Elizabeth (Valentine)

Sunday, May 20, 2018
Gomez, Ronnie E.
A memorial Celebration of Life for Ronnie E. Gomez, age 65, of Freeport, will be held at 11 a.m. Sunday, May 27th at House of Deliverance Church, 417 S. Main St., Clute, TX, with Pastor Vincent De Leon officiating.
Ronnie loved the Lord, his family and his music. He made a peaceful transition from this earth bound life, leaving those of us who loved and knew him with a sense of profound loss.
He was preceded in death by his parents, Connie and Al Gomez; and his sister, Diana Gomez.
The celebration of Ronnie's life will be followed by a barbecue luncheon at Kiki's Tiki in Freeport.
Final arrangements by the Turner Family at the Lakewood Funeral Chapel, 979-297-6464. Online condolences may be made to the family at www.lakewoodfuneralchapel.com.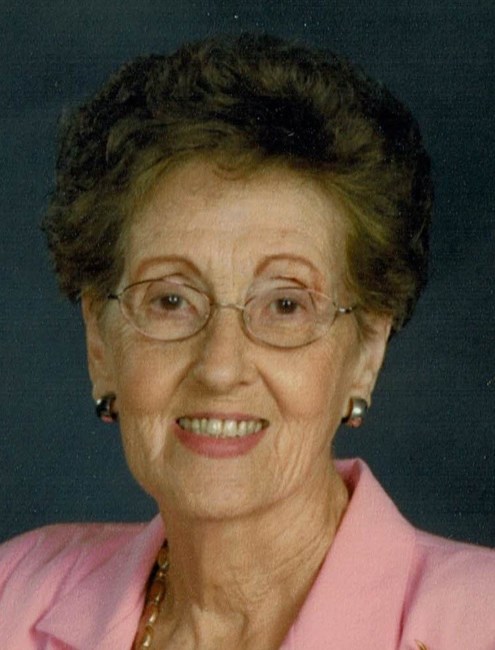 Friday, May 18, 2019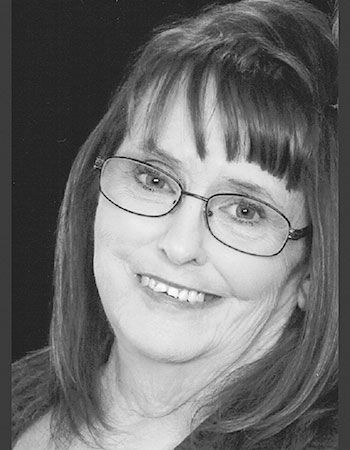 Thursday, May 17, 2018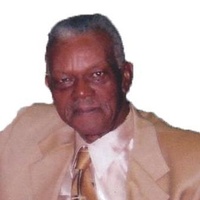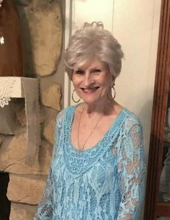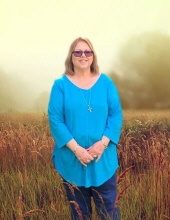 Wednesday, May 16, 2018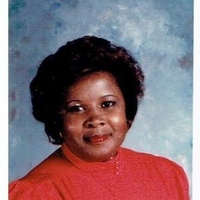 Davis, Walterine "Big Mama" (Fields)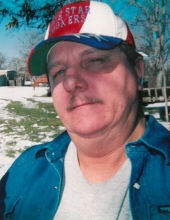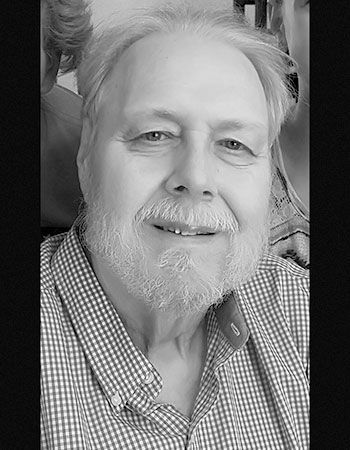 Terry, David Bruce
Dave was born in Muncie, Indiana and raised in Selma, Indiana. After graduating from Selma High School, Dave joined the Air Force and proudly served from 1963 to 1967 and then spent some time living in California before moving to Texas in the mid 1980s.
He loved living in Surfside Beach and was a big personality during his time there!
Dave leaves behind a sister, Bobbie, in Austin and countless friends from the area.
In lieu of flowers we ask for donations be made to Compassionate Care Hospice, 2040 North Loop West Ste 320 Houston, TX 77018.
Contact Autumn at 979-248-0803 if you have any questions.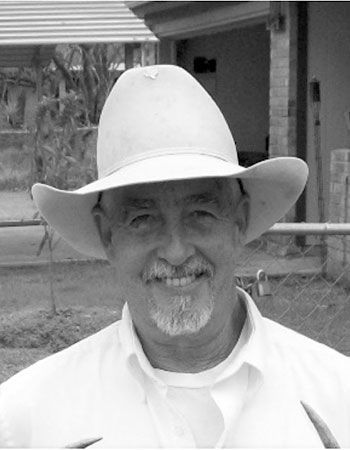 Vaughn, Robert Irvin
The son of Maryetta Jayne Shearer Vaughn and Irvin Willis Vaughn, Robert was born in Waynesboro, PA, and raised in Brooksville, FL where he was a member of the First Baptist Church. He attended Hernando High School where he was active in the Drama Department and graduated from Gainesville High School in 1970. Formerly employed by AT&T and The Dairy Service In Brooksville, Robert moved to Texas in the early 70s where he worked for Reichart Electric, Aucoin & Miller and Summer's Electric in Freeport, TX, retiring in 2005. He was a cattle rancher for 30 years and went into the hay business in 2005.
Robert was a Lifetime Member of the Brazoria County Cattlemen's Association. He loved ranching, hunting (looking for deer more than hunting), fishing and telling detailed stories.
He was predeceased by an infant son, Jeffrey Andrew; and by his father, Irvin W. Vaughn.
He is survived by his son, Robert Matthew Irvin Vaughn of Angleton, TX; his mother, Jayne S. Vaughn of Brooksville, FL; his sisters, Dona D. Vaughn (Ron Raines) of New York, NY, Faye Stine (Allen) of Gainesville, FL, Linda Knaust (Peter) of Bermuda Dunes, CA, Carol Flynn (David) of Hudson, FL, Cheryl Elliott of Brooksville, FL; nine nieces and nephews; eleven great nieces and nephews; and one great-great niece. He is also survived by cherished friends, Tommy Sonnen, Lisa Sonnen Clark, Elliott Clark, Ken Messer, and many more.
A celebration and remembrance of Robert's life for family and friends will be held Sunday, May 20, 3-5 p.m., where the Mighty Brazos River crosses Hwy. 35, 11937 W. Highway 35 in West Columbia.
Tuesday, May 15, 2018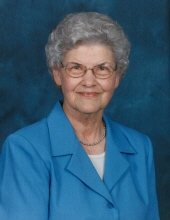 Webb, Elizabeth "Lily" nee Sillery
Monday, May 14, 2018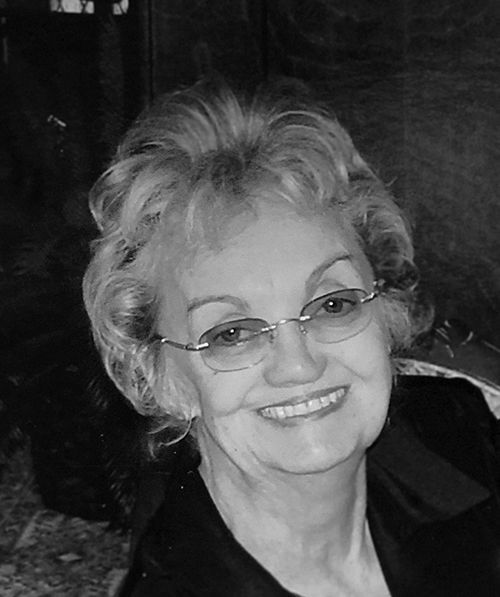 Wilson, Clara Virginia Krolczyk
Sunday, May 13, 2018
Cosby, Bing "Bingo" Edward
Bingo passed away on May 6, 2018 in Lake Jackson, TX, at the age of 71. He was with his wife, Carroll Jane Cosby; his brother Johnny Cosby and friends.
He is survived by his wife, Carroll Jane Cosby (Surfside); brother, Johnny William Cosby (Surfside); sons and family, Bing and Deirdre Cosby Jr (California), and their children, Kalia, Hana and Bingo III; Gabriel and Lindsey Cosby (California); and locally by his aunt Shirley Daigle; nieces Karen Hernandez, Lindsey Daigle, Tova Heimeyer; cousins, Rod and Jimmy Daigle; nephews, Jacob Flowers and Phillip Heimeyer; and many other family and friends.
Bingo grew up in Surfside with his two brothers and sister, working in his mom and dad's grocery store at the beach. Between fishing, horses and surfing, his siblings and he enjoyed their playground.
Due to the early 60s boom of surfing, and with those surfboards his dad gave him and his brother, surfing became his life. Surfing and the wild culture of the '60s took over and before long, Bingo knew he had to turn his life over to God and change his ways if he wanted to continue to stay on this earth.
With a new faith and the desire to help and share the story of Jesus' forgiveness and love to everyone, Bingo became a lifelong missionary for Christ. With his surfboard in his arm and his wife and kids along side, Bingo's missions took him to Mexico, Panama, Brazil, Hawaii and eventually back home to Texas. He lived and owned surf shops in Texas, California, Peru and Hawaii which helped him to interact with all types of people and share the good news of Jesus to all he came in contact with.
Everyone is welcome to attend the Celebration Service for Bingo on Thursday, May 17th at 6:30 at Shady Oaks Assembly of God, 128 Flag Lake Dr, Lake Jackson, TX 77566.
We will be following this up with a paddle-out celebration memorial for all his friends across the world on June 23, at the Surfside Jetty Park beginning at 2 p.m. to share stories of Bingo; the paddle-out will be at 4:30 p.m.
Saturday, May 12, 2018
Eastman, Philip Robert
Philip Robert Eastman, born July 4, 1939, died May 11, 2018. Services are pending.
Friday, May 11, 2018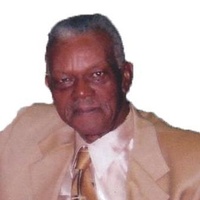 Thursday, May 10, 2018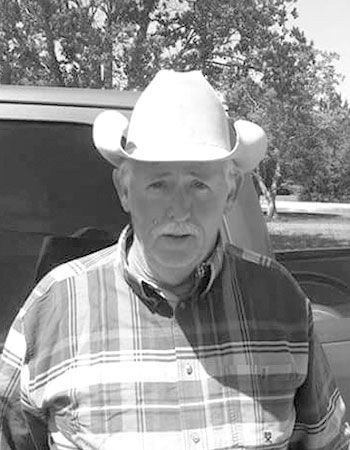 Crowell, Jr., Harold Lee
Harold Lee Crowell Jr., 58, of Alvin, passed away Tuesday, May 8, 2018, in Alvin. Harold was born December 13, 1959, in Lockhart, TX to Harold Sr. and Shirley Ann Crowell.
Harold retired from Schlumberger with more than 20 years of service, he enjoyed rodeo and youth activities.
Harold was preceded in death by his father, Harold Crowell Sr.; daughter, Bridgett Crowell; and brothers, Mike and Kenneth Crowell.
He is survived by his wife, Barbara Crowell of Alvin; mother, Shirley Crowell of Lockhart; daughters, Jamie Crowell and husband, Matt Antee and Megan Crowell, all of Alvin; sister, Leane Burt and husband, Duane of Lockhart; and numerous nieces and nephews.
Online condolences may be made at www.palmsfuneralhome.com
Arrangements by Palms Funeral Home, Angleton, Texas.
Harris, Almeda
Almeda Harris, 59, of Richmond, formerly of West Columbia, passed away on Tuesday, May 8, 2018, at Methodist Hospital in Houston surrounded by her loving family.
Service pending with E. Viola & Son Funeral Home in West Columbia.
Wednesday, May 9, 2018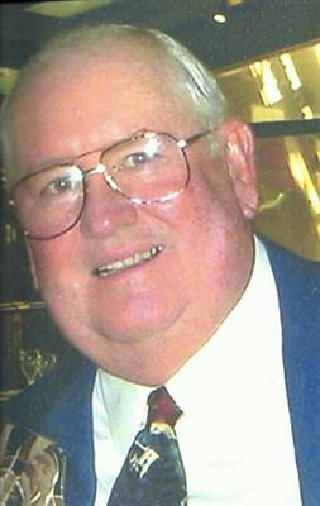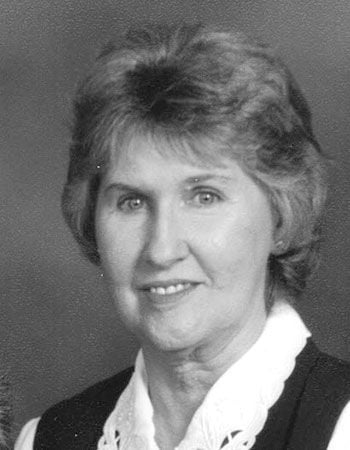 Quirk, Donna Jean Williamson
Donna Jean Quirk went home to be with her Lord and Savior on May 4, 2018. Donna was born on January 9th, 1941, to Donald Leonard Williamson and Alberta Ruby Eberwein Williamson in Rochester, NY. She lived in that area, primarily Brockport, until age 8 when, with her new step-father, Raymond Seifert, her Mom, her brother, Gary and step-siblings the westward trek began. From New York to Texas to Colorado to Nevada to California.
It was while she was living in California she met the love of her life, Thomas L Quirk whom she married on April 25, 1959.
Donna was preceded in death by her son, Scott Anthony Quirk; her mother, Ruby Seifert; her step-father, Raymond Seifert; and her father, Don Williamson.
Donna is survived by her husband of 59 years, Thomas L. Quirk of Bay City, TX; son, Thomas L, Quirk Jr. (Barbara) of Pflugerville, TX; daughter, Jeanna Lynn Thompson of Bay City; daughter-in-law, Barbara Burnell Quirk currently of Temple, TX; brother, Gary C. Williamson (Lisa) of Richards, TX; grandson/adopted son, Alex Quirk of Bay City, TX; plus six more grandchildren; and 14 great-grandchildren.
Donna loved her family: none were too old for her to worry about or fret over. She loved the LORD her God with all her heart, and all her soul and all her mind and that love extended to her neighbor as well. She in turn was an easy person to love; her ready smile; her sincere concern for others and the way she put people at ease – there was no guile about her. Donna loved worshiping the Lord – whether through music (she had a beautiful alto voice), Pastoral care of shut-ins, Bible study or participating in the Lord's Supper – she gave it her all. A long time member of Bay City First Christian Church, she was an Elder at its closing in January 2015.
Her family extends a loving thank you to the wonderful folks at Houston Hospice – El Campo Branch. We don't know what we would have done without you. Thank you from the bottom of our hearts.
A memorial service will be held at Van Vleck First United Methodist Church in Van Vleck, TX on Friday, May 11, 2018, at 11 a.m., the Reverend Kenny Carter officiating.
In lieu of flowers, Donna requested that memorial donations be made to either Van Vleck FUMC or to Houston Hospice – El Campo Branch.
Honorary pallbearers include Jacob Barnes, Jason Quirk, Rylan Bedingfield, Jaxon Bedingfield, Cason Bedingfield, Reid Henderson and Jaryn Wilson – all great-grandsons.
Tuesday, May 8, 2018
Marcantel, Comnie Norrine Setty
Shurtleff, Freda Louise Nothnagel
Monday, May 7, 2018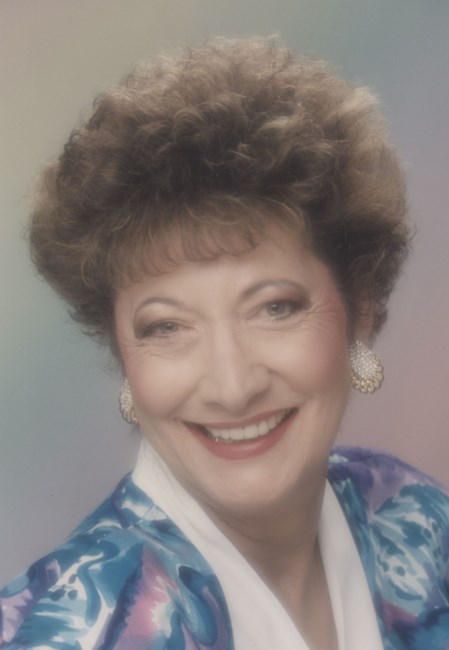 Sunday, May 6, 2018
Saturday, May 5, 2018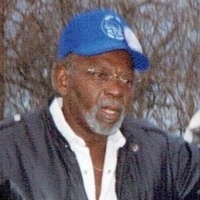 Friday, May 4, 2018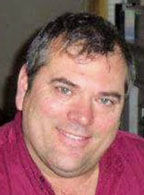 Jammer Sr., Charles Ray
Funeral Services will be held at Bethel Full Gospel Baptist Church, 401 S Avenue H, Freeport, TX. Rev. Gene Greer will officiate the service. Interment will be at Mims Cemetery in Brazoria, TX.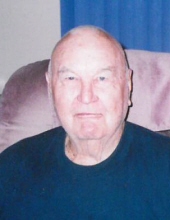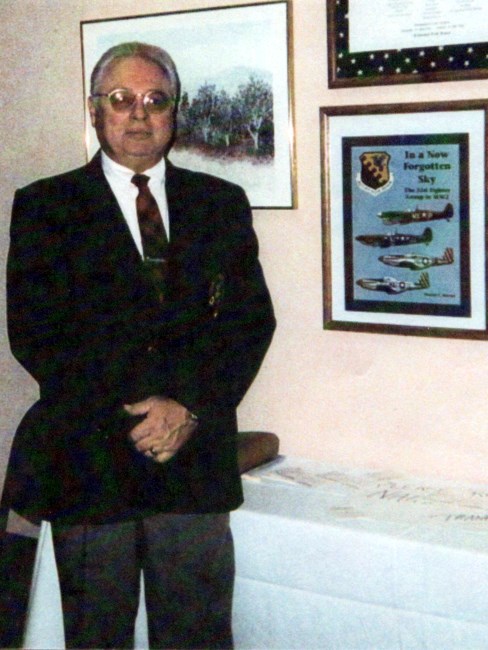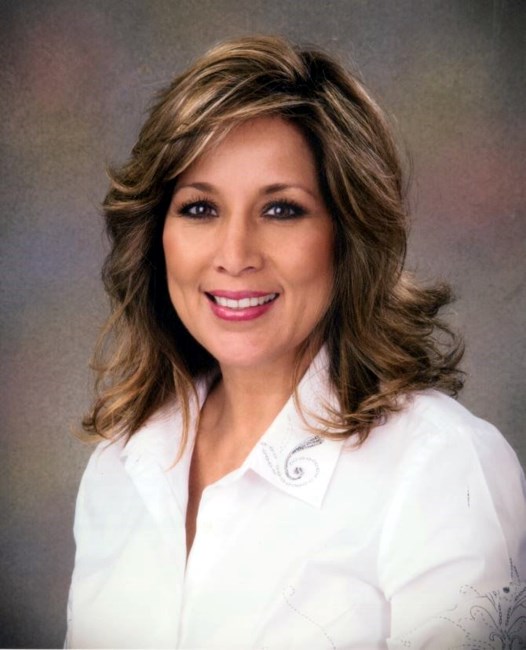 Thursday, May 3, 2018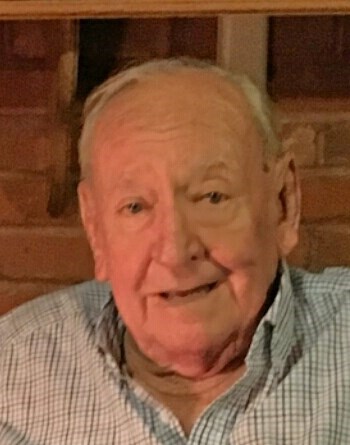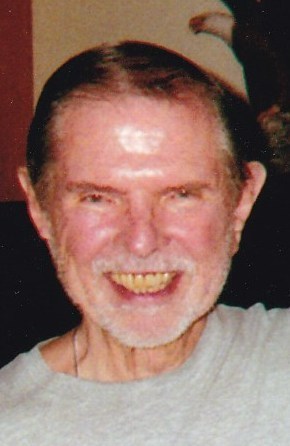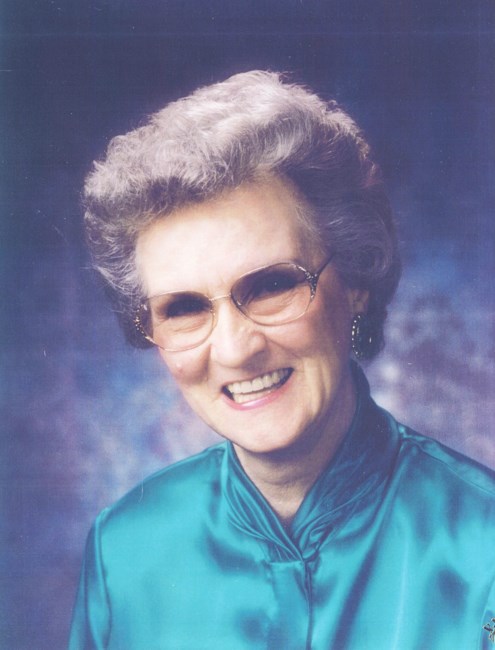 <a href="http://www.johnsonfuneralhome.net/obitlink?obit_id=2100527%2