** Note: Obituaries are pulled from newspapers, funeral homes and notices around the country as it pertains to people who have any tie to Brazoria County. Obituaries are primarily updated each morning, however, additions may be made throughout the day as they become available. Most listings are links to the full text, however, if no funeral home is involved or the obituary is not available on the funeral home's website, the complete obituary will appear here.
Saturday, August 18, 2018
Bivens, William Allen
Funeral services for William Allen Bivens, 75, of Brazoria, are pending with Dixon Funeral Home of Brazoria. He passed away on Thursday, August 16, 2018, in Cedar Lane, Texas.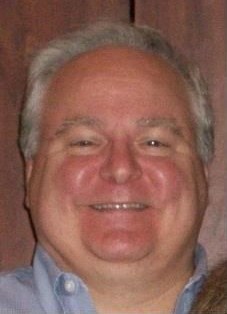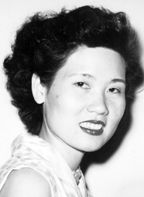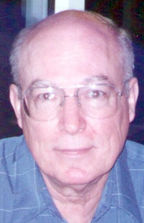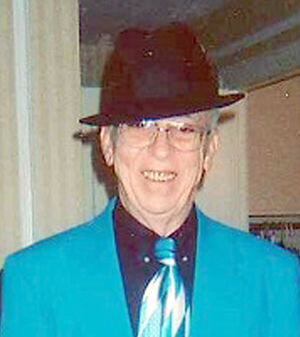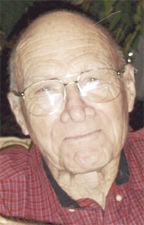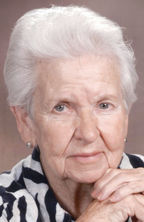 Friday, August 17, 2018
Ariguznaga-Anderson, Julio Abraham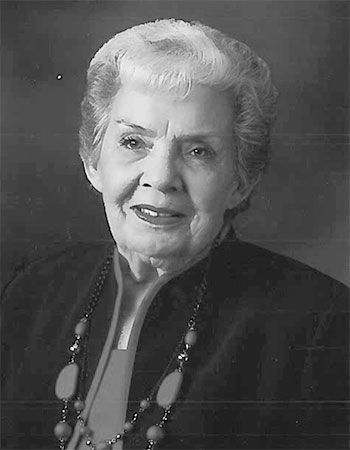 Davis, Norma Joanne
Norma Joanne Davis was called away by her Lord in the early hours of July 5, 2018, at the Carriage Inn Senior Assisted Living Home in Lake Jackson, Texas. Joanne was born Norma Joanne Davis, November 17, 1927, in Borger, Texas, to William Penn Garoutte and Dorothy D. Steward Garoutte.
Joanne is survived by her three sons, Timothy Luke Davis III and wife Claire Knipping Davis of Foxborough, Massachusetts, Marc Lowell Davis and wife Kathy Lee Kramig Davis of Lake Jackson, Texas, Scott Layne Davis and wife Sandy Nicole Tobin Davis of Richmond, Texas; and one daughter, Jayna Lanell Davis Brister and husband Claude Brister, also of Richmond, Texas; seven grandchildren; and 12 great-grandchildren.
Joanne is preceded in death by her parents, William and Dorothy; sister, Peggy Nethery; brother, William D Garoutte; and her husband of 46 years, Timothy Luke Davis Jr.
Joanne was a member of the 1945 graduating class of Freeport High School. During the War years she was a Captain in the Civil Air Patrol. After marrying her husband, Tim, and raising four children, Joanne worked at the Freeport National Bank and later for the Brazosport ISD Resource Center.
Joanne was a strong woman who met the challenges of life as a wife, mother, grandmother, and great grandmother with a determination and an unwavering faith in her Lord. Joanne loved her Lord, her church, her family and had a special place in her heart for children.
She loved making porcelain dolls and intricate emu egg constructions. She was an accomplished seamstress and decorator. Joanne was a talented woman who offered her assistance to anyone in need. She was quick to make friends and enjoyed life to the fullest.
A memorial service celebrating the life of Joanne will be held Sunday, August 19, from 2 to 3 p.m. at the Lake Jackson Church of Christ with Sr. Minister, Allen Ritchie, officiating.
We love you Mom and will miss you!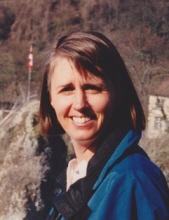 Thursday, August 16, 2018
Wednesday, August 15, 2018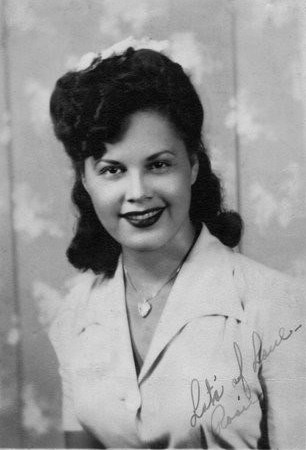 Cisneros, Rose "Rosie" Marie Mayorga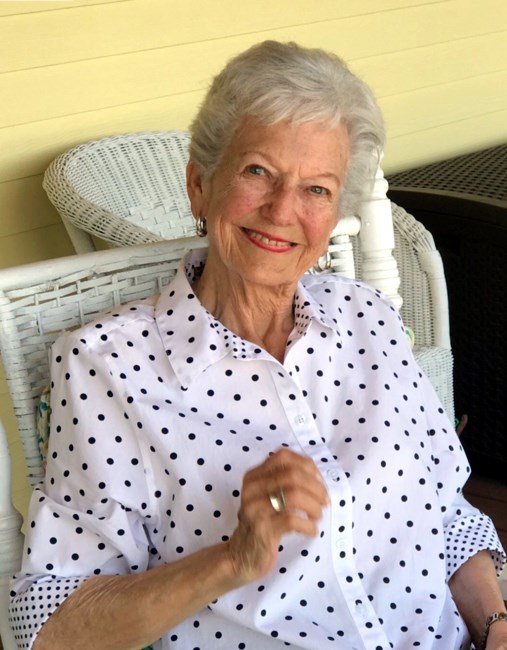 Jones, Carylon Lavetta (Gilchrest)
Moyle, Sherrill Elese
July 14, 1951 - August 2, 2018. Sherrill Elese Moyle, 67, passed away unexpectedly, and she will be terribly missed. There will be a visitation August 18, 2018, at Lakewood Funeral in Lake Jackson, TX, from 3 to 5 p.m.
Tuesday, August 14, 2018
Billot, Semonia Marie (Verdin)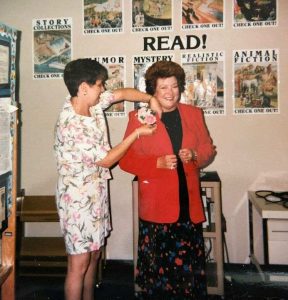 Cobarrubias, Esidelia Mendiola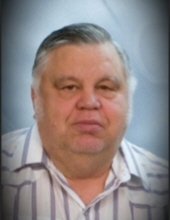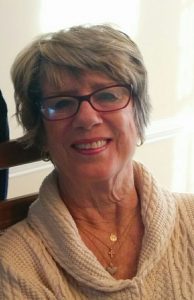 Van Eycken, Virginia "Gini" E.
Monday, August 13, 2018
Nothing to report as of 5:30 a.m.
Sunday, August 12, 2018
Saturday, August 11, 2018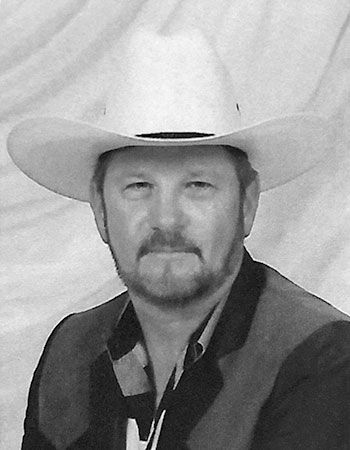 Friday, August 10, 2018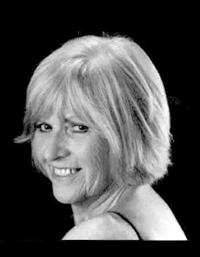 Blanchard, Barbara Jean Hoyt
Our precious mother was a very prolific writer. So we have to decided to let her explain her essence through her writings ….
I am a daughter – born to Irene Leona and Oscar Stafford Hoyt Jr. (D),my Dad was Charles "Chuck" Goff. I am a mother to three lovely children- Lisa Kane, Jacqueline Bowers and Brian Blanchard who I love unconditionally as God loves me. I am a mother-in-law to Derek Bowers and Theresa Sowers Blanchard.
I am a Grandmother and GiGi to many grandchildren who I adore- Amber, Shane, Tamela (Burton), Michael and Cassie Cramer, Megan Myers, Ariah Blanchard, Landon and Ainsley Cramer, London and Phoenix DeWitt and Dennis and Kaitlyn Burton.
I am a sister to John St. John, Patricia and Wayne Hoyt, an Aunt to Debbie, Jay and children.
I am a Christian sister, a spiritual seeker and a "Woman of Worship" serving God in whatever way He asks. I am a sinner forgiven in Christ and striving to live my life better, to live God's way.
I am a caregiver and an opportunist, looking daily for opportunities to help others, even in small ways.
I am a retiree from both Kodak Co. and Dow Chemical. But I loved my job at the Brazosport Fine Arts Museum.
I am a friend to an ever- growing circle of women and men.
I am a neighbor who tried to live in peace with those around me and who seeks to know them better.
I love to be outdoors surrounded by the majesty that God has created. The order and beauty of creation never cease to amaze me. A God who can speak something like nature and man into being is capable of doing anything!
~Barbara Blanchard * edited
She was the greatest Mother, Grandmother and our best friend. She will be missed greatly by so many. On Sunday at Quintana beach, as per her wishes, we will be scattering her ashes from a Jaguar convertible as we drive down the beach playing some of her favorite music.
Memorial will be held August 11, 2018, 11 a.m. to 3 p.m. at, Taylorcrest Condominiums Clubhouse, 1500 Bay Area Blvd., Houston, Texas 77058.
Thursday, August 9, 2018
Whittington, Leonarda "Nora" (Martinez)
Wednesday, August 8, 2018
Tuesday, August 7, 2018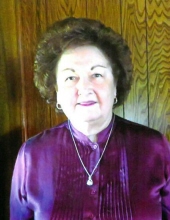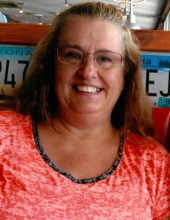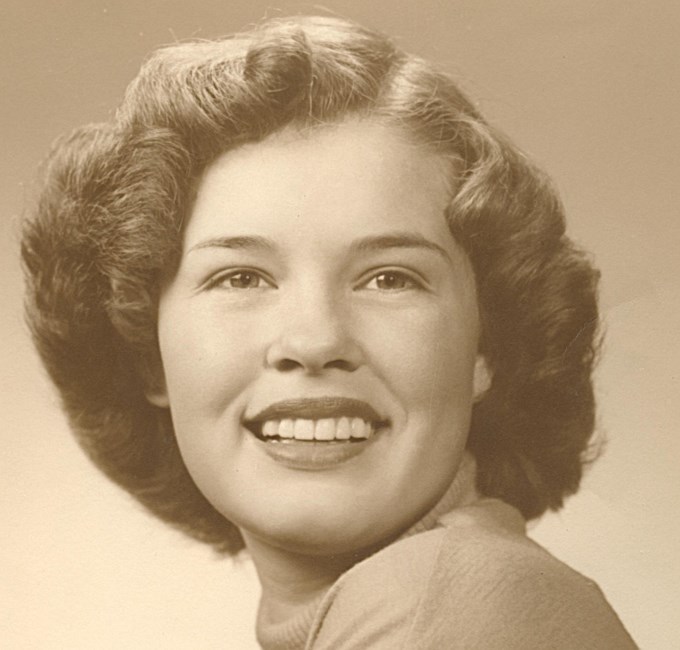 Morton Sr., Don "Shorty" Eugene
Donald "Shorty" Morton, 82, of Oyster Creek, passed away Saturday, August 4, 2018. He was born in Osgood, Indiana to Marie and Omer Morton.
In 1954, when he was only 17, he joined the Army. After basic training, he served 16 months in Korea. Upon his return, he was sent to Fort Polk, Louisiana. In December of '57 he met Linda Weeks of Port Arthur, Texas. This meeting resulted in a marriage of over 60 years.
Don is survived by his wife, Linda Weeks Morton; and their two daughters, Jolee and Odus Hakk of Pollock, Texas and Janell and Jack Wiggins of Oyster Creek; his four granddaughters, Janay (Christopher) Jones of Apple Springs, Gina (Randal) Johnston of Houston, Janie Morton of Jones Creek, and Valarie Elmgren (René Martinez) of Clute; one grandson, Bobby Sifford (Carrie) of Gardendale, Texas. Also surviving are 15 great-grandchildren, Julie Barrera, Hailie and Thomas Mooney, Emily and Johannes Elmgren, Kanin and Jentry Jones, Hannah, Cloie and Robert Sifford, Katelyn and Jason Chapa, Jalynn and Zoe Johnston, and Zachary Marinez; his brother, Omer Morton Jr. of Milan, Indiana; and two sisters, Janis Morton of Greensburg, Indiana, and Helen Bolt of Sarasota, Florida.
Don was preceded in death by his son, D. Eugene Morton Jr.; and one grandson, Zachariah McKnight; also his parents, Marie and Omer Morton; two brothers, Clarence and Henry Morton; sisters, Phyllis and Joyce Morton, Dorothy Dickson and Barbara Huntington; as well as numerous other relatives and friends of Southern Indiana and Angelina County, Texas.
As per his wishes, there will be no funeral service. He will be cremated. Arrangements by the Turner family of Lakewood Funeral Chapel.
Monday, August 6, 2018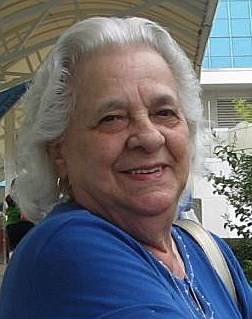 Sunday, August 5, 2018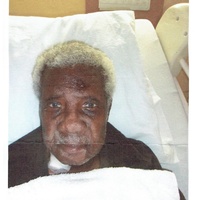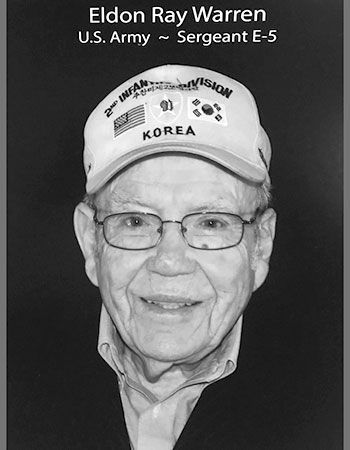 Saturday, August 4, 2018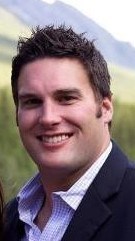 Friday, August 3, 2018
Wooster, Jr., Elmer "Kerry" Kerrick
Thursday, August 2, 2018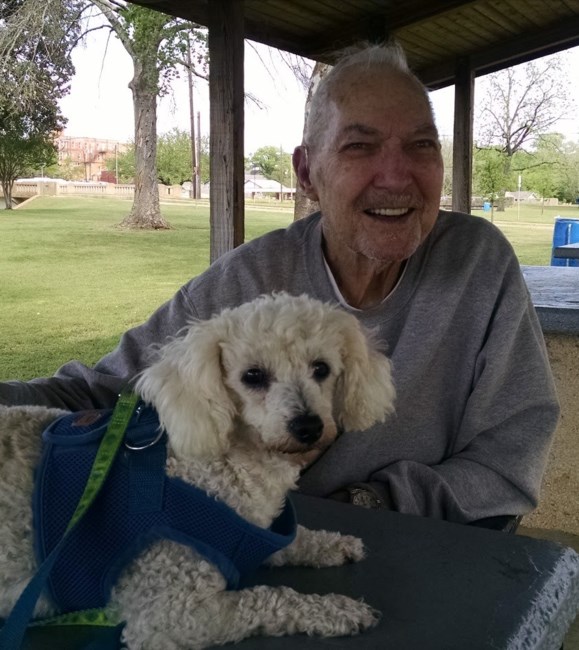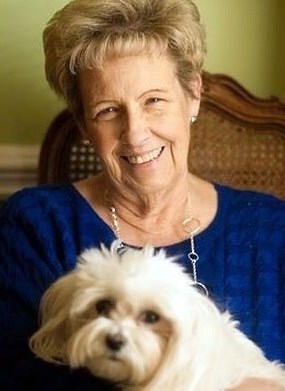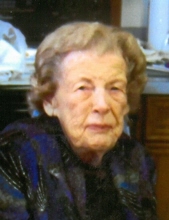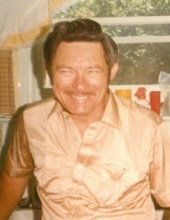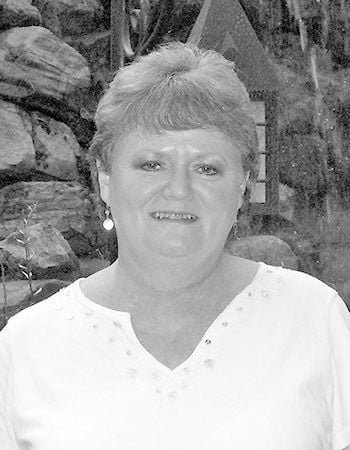 Moss, Janna Marie
Janna Marie Moss, 62, passed away on Sunday, July 29th at Houston Methodist Hospital in Sugar Land, TX, after a hard fought battle with cancer. She was born on January 16, 1956, in Oklahoma City, Oklahoma to Charles and Theresa Moss. She was the oldest of four children and graduated from Calhoun High School in Port Lavaca, TX.
Janna loved life and taught her three children to focus on the good in the midst of the bad. She had a love for the water and spent as much time as she could at the beach or in a pool.
She is survived by her three children, Travis, Sarah, and Royce; mother, Theresa; three brothers, Chuck, Walter, and H.K.; several nieces and nephews, and last but probably the most important , were her grandbabies, (Riley, McKenzie, Rayden, and Maddison) which she was their "Nana". We are having a Celebration of Life ceremony on Friday, August 3rd , 2018, from 6-10 p.m. at Jasmine Hall in Lake Jackson, TX. There will be finger foods and drinks as we share in the stories of how she impacted people's lives. Dress is casual.
Taylor, Raymond Eugene "Babes"
Wednesday, August 1, 2018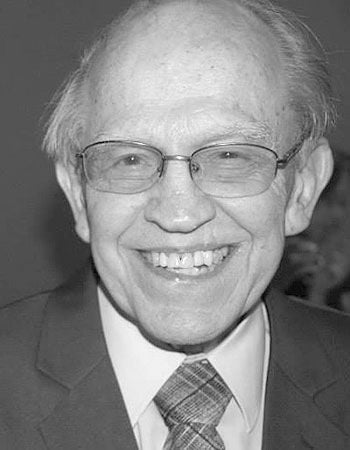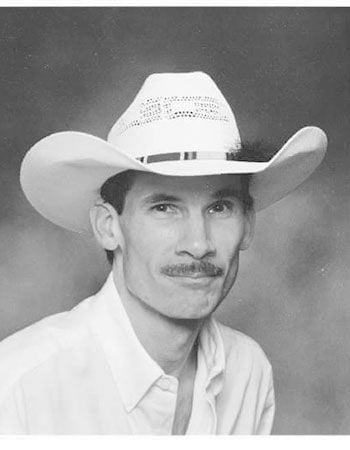 Brinkman, Kevin John
Kevin Brinkman was born February 29, 1968, in Angleton, Texas and passed away on July 25, 2018 in Houston, Texas after many struggles with managing his diabetes. Kevin was a loving and caring father to a son and daughter who were his whole world. Kevin loved country music, western movies, and reading books.
Kevin was preceded in death by his parents, Earnest and Barbara Brinkman; and his brother, Terry Brinkman.
Kevin is survived by his children, Emily Brinkman and Matthew Brinkman; his brothers, Kenneth Brinkman and Steve Brinkman; his niece, Bridget Brinkman; nephew, Jake Brinkman; and great-niece, Kiley Smith; as well as many cousins.
Memorial service is 11:00 a.m., August 2, 2018, at Houston's First Baptist Church, 7401 Katy Freeway.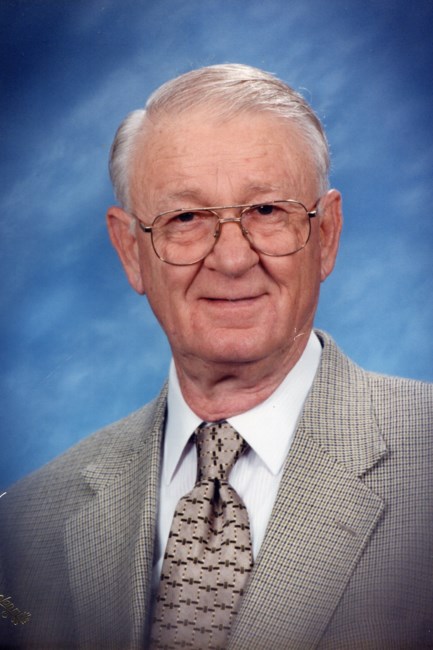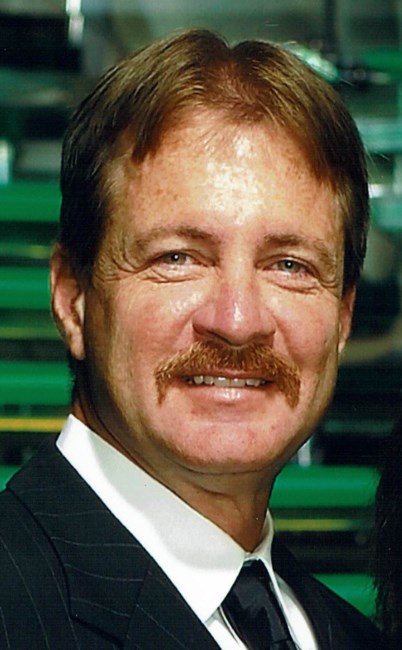 Serrurier, Richard Allen "Rick"
Shelby, Marilyn
Services pending for Marilyn Shelby, 88, of Houston, formerly of Brazoria, with Dixon Funeral Home of Brazoria. She passed away on Thursday, July 26, 2018, in Houston, Texas.
Way, Jr., Denver James "Pappy"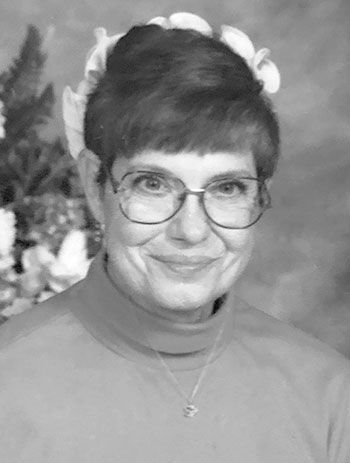 Wilcox, Syble "Nanny" Pauline Cockrell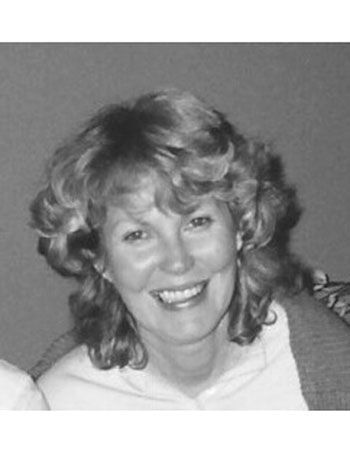 Williams, Jean Lavonne
Jean Lavonne Williams, 80 , of Angleton , passed away peacefully Sunday, July 29, 2018, at her home, surrounded by family. Jean was born December 10, 1937, to Tom and Iva Skinner in Freeport, Texas. She was a proud wife, mother, grandma and great grandma.
She is survived by her husband, Roger Williams. He was the love of her life and they shared 62 wonderful years together. She is also survived by three children, Terrie Porras and husband Armando of League City, Mark Williams and wife Cindy of Angleton, and Tom Williams of Angleton. She also has eight grandchildren, Veronica Triplett and husband Dustin, Eric Porras, Nickie Zorzi and husband Seth, Lauren Moore and husband Mark, Kayla Molling and husband Jake, Ellen Krueger and husband Ben, and Derek and Westley Williams. She has 17 great grandchildren, Jacob Carmona, Alec Vela, Jordyn, Julia, Joscelyn and Jaden McKenzie, Jasmine and Erica Porras, Peyton, Annabelle, Addison and Avery Moore, Rylie, Easton and Granger Molling, Josiah and Sarah Krueger.
She was preceded in death by her parents, Tom and Iva Skinner; her granddaughter, Amanda McKenzie; her grandson, Phillip Porras; and her great grandson, Hudson Molling.
Jean was full of life and loved to spend time with her family. Some of her greatest memories were simple times spent with her kids, grandkids, and great grandkids. They brought such joy to her life. She loved to give to her family and friends. For years she has gone to garage sales and thrift stores looking for treasures for each loved one. She was particularly fond of angels, meticulously searching for just the right one for each family member.
She also loved animals, especially cats. She was very tenderhearted and cared for each and every animal with love. When an animal shelter had to close its doors she took in all of the cats and found them new homes.
She worked many jobs throughout her life, including the State Prison in Huntsville, several doctor's offices, Brazoria County Auditors, Kelly Services and owned a real estate company — Blue Ribbon Investments. She was never afraid of a challenge and took on various jobs throughout her life. She set a great example for all of us.
Jean and Roger welcomed 12 foreign exchange students into their home over a period of 10 years. Many of the students have stayed in contact with Jean to this very day. She loved having a house full of children.
She had many people who have been there for her during her long battle with cancer. Her husband, Roger never left her side and was the best nurse anyone could ever ask for. Married for over 62 years, they had a love for each other that is unmatched by anything on earth.
There were many other family and friends there during the entire illness. Carole Small — her hospice nurse of three years was amazing, as was Allen Ritchie her Chaplain. Her friend Beth Willy was there for love and support and did many Bible studies with Jean. Her Bunko friends, Margarite, Phyllis, Nora, Kim and Penny. Other friends who supported her, June, Crystal, Geneva, Tammy, the Fuquas. Janet France had one of the biggest hearts and has cooked many meals as well as coming over whenever anything was needed.
Jean loved the Lord with all her heart and made a decision to follow him many years ago. She loved to read the Bible and study God's word. She also loved our country. She was extremely patriotic, and reminded each of us the we have a responsibility to make the world a better place.
She was one of the most caring, loving people you could ever meet and will be missed by so many.
A memorial service celebrating the life of Jean Williams will be held at 3 p.m. on Saturday, August 4, 2018, at Northway Baptist Church, 1421 Buchta Road, Angleton. Visitation will be held at 2 p.m.
In lieu of flowers the family would like donations to go to St. Jude Children's Hospital at stjude.org or St. Jude, 262 Danny Thomas Place, Memphis, TN 38105.
Monday, July 30, 2018
Shelby, Marilyn
Services pending for Marilyn Shelby, 88, of Houston, formerly of Brazoria, with Dixon Funeral Home of Brazoria. She passed away on Thursday, July 26, 2018, in Houston, Texas.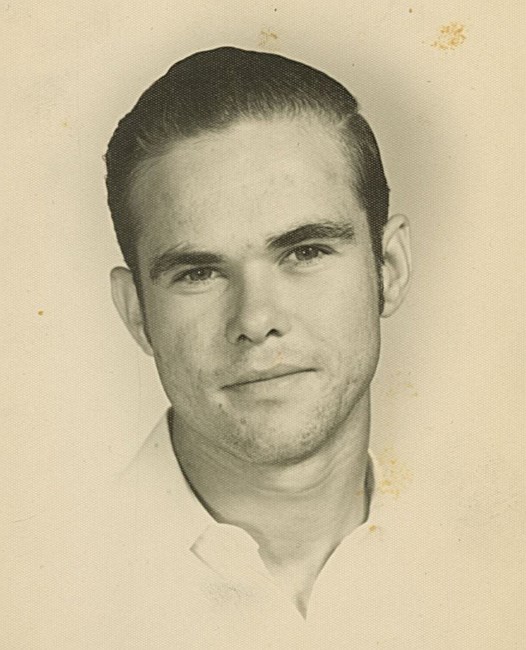 Sunday, July 29, 2018
Duke, Dr. Pauline Jackie (Cornell)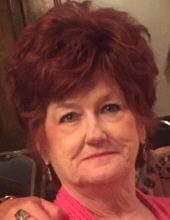 Saturday, July 28, 2018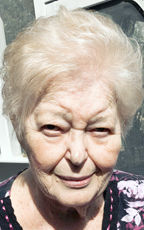 Kennedy, Peggy Joyce
Peggy Joyce Kennedy, 89, of Angleton passed away on Thursday, July 26, 2018. She was born to Shelby & Loise Keith on July 18, 1929, in St. Louis, MO.
A memorial service will be held on Monday, July 30, 2018, in Brazos Pointe Fellowship Church of Angleton at 10 am.
She is preceded in death by her Daughter Cindy Cox, Husband John Kennedy, 2 brothers 1 sister. Parents: Shelby and Loise Keith. Peggy is survived by her children: Glenn Kennedy John Kennedy Nancy Massey, 1 sister Ruth Little, 15 grand kids; 20 great grandkids. She was and raised in Missouri attending a school for the hearing impaired. Married John Kennedy on March 3, 1951.
Arrangements conducted by Palms Funeral Home Angleton, TX 77515 (979) 849-4343
Friday, July 27, 2018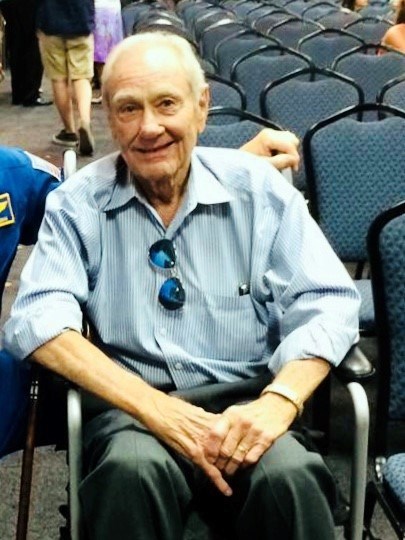 Thursday, July 26, 2018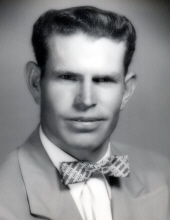 Wednesday, July 25, 2018
Murphy, Joyce Marie (Vandervort)
Tuesday, July 24, 2018
Jefferson, Jennifer C.
Jennifer C. Jefferson, 50, of Houston, Texas, passed away Thursday, July 19, 2018, at Methodist Hospital in Houston, Texas. Funeral services are pending with Gardner Funeral Home in Angleton, Texas, (979) 849-6379, gardnerfuneralhome.net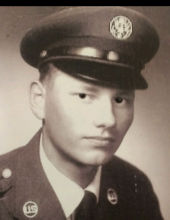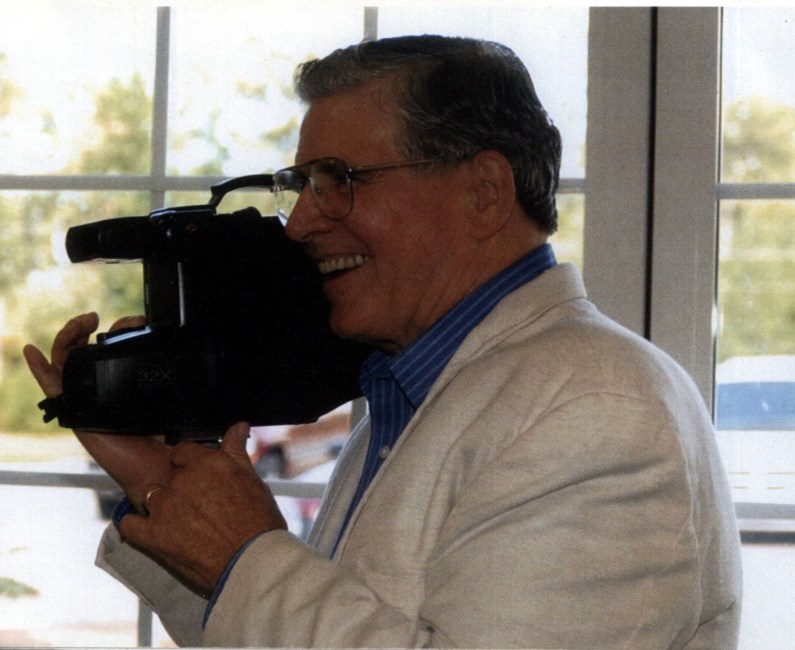 Monday, July 23, 2018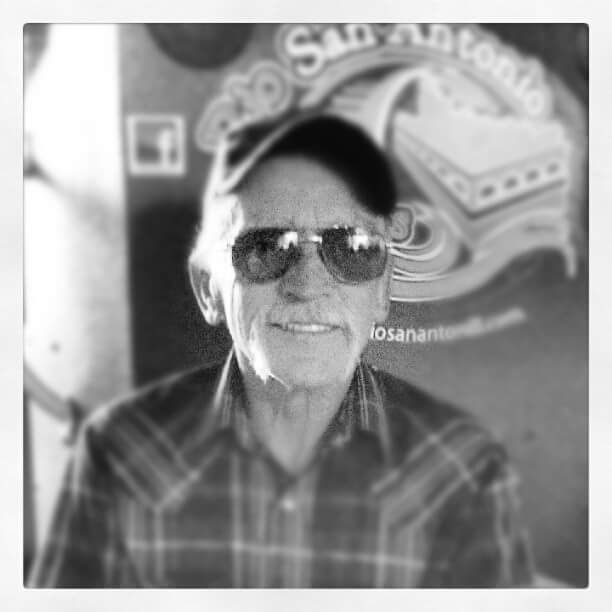 Barnett, Jimmy Lynn
Jimmy Lynn Barnett was born in Taylor, TX, on August 18, 1951, to Mildred and Olin Mobley Barnett.
He attended McCallum High School in Austin, TX where he graduated in 1968. While attending McCallum, he met the love of his life, Brenda Cherisse Mewis. Daddy joined the Navy Seabees immediately after graduating where he proudly served in the Vietnam War.
On October 17, 1972, he married my mom and they moved to Sicily as one of dad's assignments. He got out of the service in 1973 and went back to Austin where he and my mom lived until 1989. My father was an extremely successful master plumber and even owned his own business before moving to Lake Jackson.
Daddy lived in Lake Jackson until the death of my mother in 2007. He then moved with his daughter, Ashlee Barnett to Clarksville, TN as she was serving in the Army at Fort Campbell, KY. Daddy loved everything about the country and decided to make Sardis, MS, his home until his early departure on the evening of July 4th, 2018. Daddy did anything and everything he could for those he came in contact with.
He was preceded in death by his wife Brenda, mother and father Mildred Linder and Olin Mobley Barnett, stepfather James Linder, brother Jack Barnett and brother in law Lee Carpenter.
He is survived by his daughter Ashlee Barnett and sons Robert and Christopher as well as his brother Ronnie Barnett and sister in law Loretta Johns. He was a proud grandfather to Andrea Barnett, Kaitlin Harris, Christian and Charise and an even prouder papa to his only great grandson Owen James Barnett. Also left to cherish his memories are his daughter in law, Tracie Barnett as well as 2 nieces and 5 nephews.
All arrangements for daddy are being made through Stroud Funeral Home in Clute, TX. "Although your wings were ready, our hearts were not."
Grable, William Edward
William Edward (Eddie) Grable passed away quietly in his sleep on July 12th, at 7:40 a.m. at the age of 81. Eddie is survived by his two daughters, Sheree Cruz of Freeport, TX, and Penny Ford of Angleton, TX; six grandchildren; two great-grandchildren; his brother; three sisters; and various nieces and nephews. A memorial service for Eddie will be on July 28, 2018, at 5:30 p.m., at VFW Post 4341 in Freeport, TX, at 5 p.m. Eddie served in the US Air Force and was a long-time member of Post 4341. All are welcome to attend as we celebrate his life.
Sunday, July 22, 2018
Stafford, Jr., Clifford "Sonny" Anderson
Saturday, July 21, 2018
Friday, July 20, 2018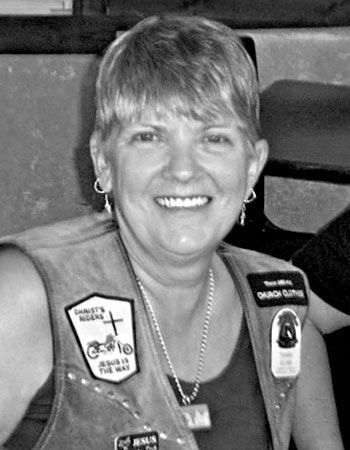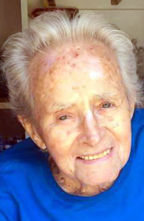 Hill, Gordon James
On July 16, 2018, Gordon James Hill, known by friends and family as Bomp Bomp, received his wings at the tender age of 90 and ascended to meet the Lord. Gordon was born on October 1, 1927 in Eagle Bend, Minnesota, to Ray and Florence Hill. Gordon joined the United States Air Force in Austin, Texas, and earned recognition as a World War II veteran.
Gordon was preceded in death by his parents, three sisters and one brother; his two sons, Gordon Dee Hill and Dennis Lee Hill; and great-granddaughter, Madasyn Able.
Gordon is survived by his wife of 64 years, Patricia Hill; brother, Al Hill; daughter-in-law, Peggy Hill; daughter, Sherry Coates and husband Ronnie; son, James Hill and wife Jeni; daughter, Dawn Grier and husband Tracy; son, Jack Hill and wife Karen; and son, John Hill and wife Jana. Bomp Bomp had 20 grandchildren, 40 great-grandchildren and one great-great-grandchild. He also had numerous nieces and nephews and a precious church family and friends.
Gordon faithfully attended Trinity Apostolic Faith Church for many years where he was loved by family and friends. Gordon's family and friends will be having a Memorial on Saturday, August 4, 2018 at 5:00 p.m. to celebrate his life. This will be held at his church, Trinity Apostolic Faith Church, 410 S. 4th St., Alvin, TX 77511.
"We are confident, yes, well pleased rather to be absent from the body and to be present with the Lord." 2 Corinthians 5:8
Phillips, Jerry Glen "Paw Paw"
Thursday, July 19, 2018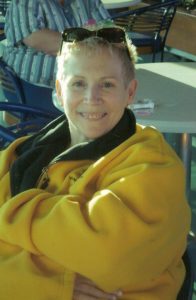 Adkins, Susan "Sunshine" Irene
Armendariz, Robert "Bobby" Homer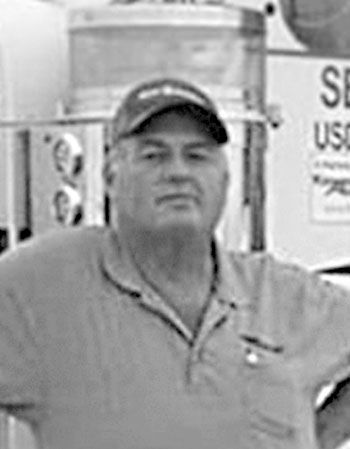 Cook, Kerry Thomas
On July 15, 2018, Kerry Thomas Cook went to be with his Lord and Savior. Kerry was born June 9, 1964, to Tommy and Jerri Cook. He was preceded in death by his wife, Evie Cook; and mother, Jerri Cook. He is survived by his father, Tommy Cook of Angleton, TX; and his three children, Tommy Cook of Spring, TX, Montana Cook of Elkhart, TX, and Kansas Hall of Lawrenceburg, KY. Services will be held Friday, July 20, 11 a.m. at Victory Fellowship Church, 208 Lazy Ln, Brazoria, TX 77422.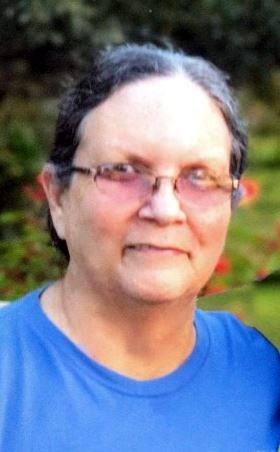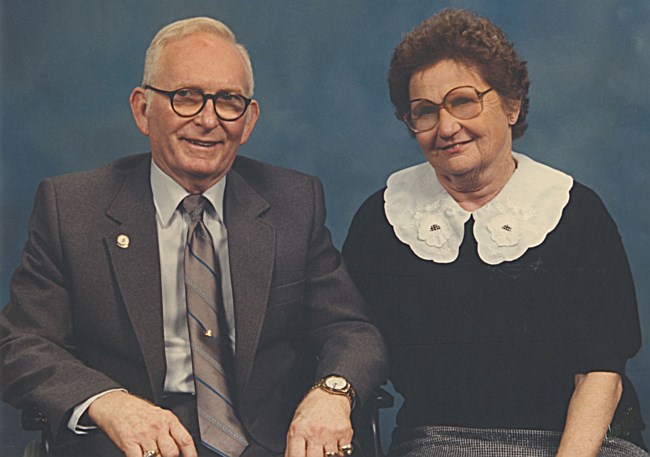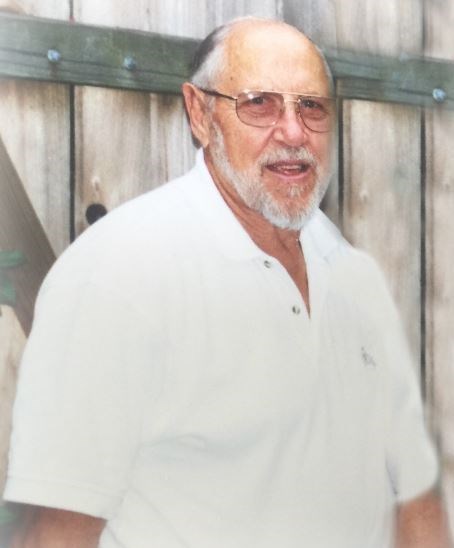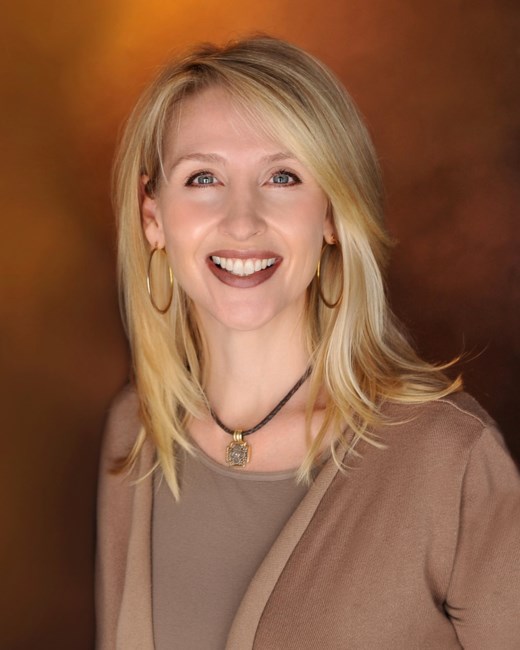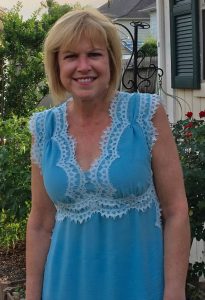 Wednesday July 18, 2018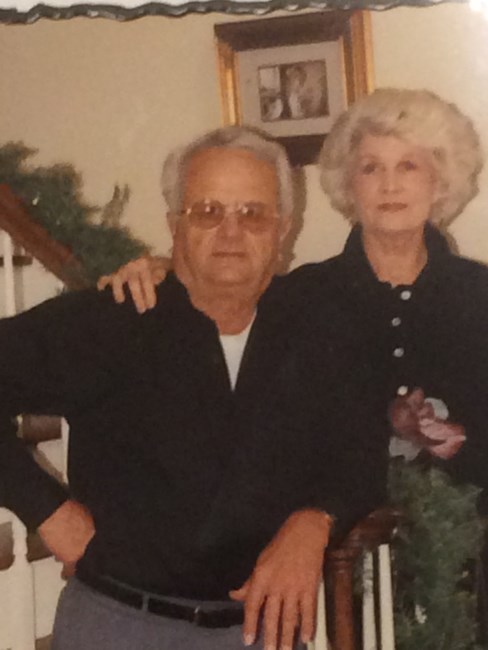 Schneider, Clarissa "Cissi" (White)
Tuesday, July 17, 2018
Englehart, Jacqueline H. (Hood)
Rodgers, Doris Pauline (Lewis)
Monday, July 16, 2018
Sunday, July 15, 2018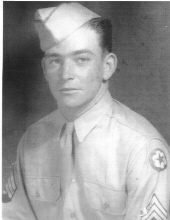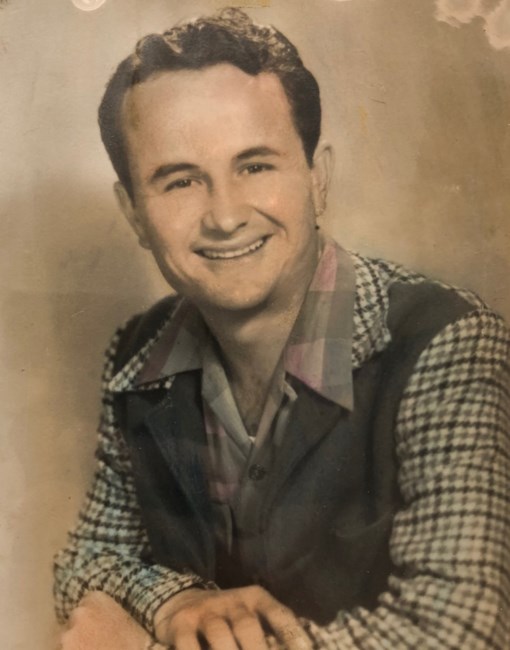 Saturday, July 14, 2018
Friday, July 13, 2018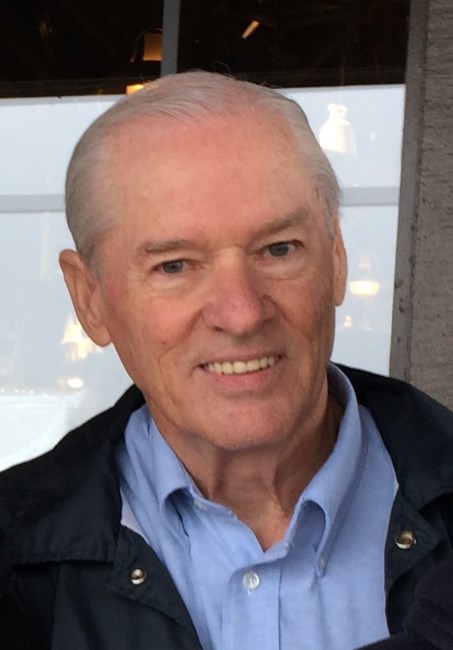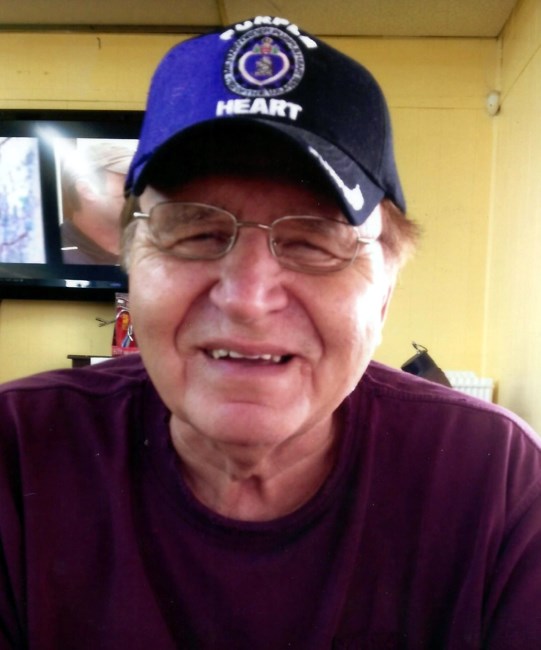 Thursday, July 12, 2018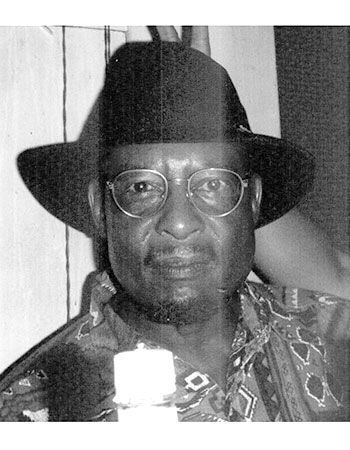 Bess, Will "Rooster"
Will "Rooster" Bess, 80, passed away peacefully on July 4, 2018, at UTMB, Angleton Campus. He was born to Mr. Neal Bess Sr. and Mrs. Mattie Urps Bess on October 16, 1937, in Bell Bottom, Texas. Will received Christ at an early age. Will attended Bailey Chapel Baptist Church. He attended the Cedar Lake public school system.
Throughout his life Will was a hardworking, well rounded man. He was one of the first black Police Officers in the Brazosport area. Later he worked for the Brazosport Roofing Company. After which he began his own roofing company (Bess Roofing).
His favorite pastime included coaching softball and baseball, traveling, riding horses, fishing and being the Trail ride boss for the Rocking A-T Riding Club. He also enjoyed spending time with his family and friends.
He met, fell in love, and married Jocelyn (Jap) Gaul. During his lifetime he nurtured several children including Willie Austin (Danny Boy), Bonita Perry Weyren; Fashon King, Shawn Hanks, Verna Wright, Tim Wright, Rachel Neal, Barbara Baugh, Tinka Cox, Stanshelle Petteway, Patrick Gaul, Terry Palmer, Bernard Palmer, Danrel Palmer, and Consolo Palmer.
He was preceded in death by his parents, Neal Sr. and Mattie Bess; his wives, Katherine Baugh Bess, and Bobbie Jean Perry Bess; Ester Williams, uncles and aunts.
He leaves to cherish his loving memories, a devoted wife, Jocelyn (Jap) Bess; his loving daughter, Annette Bess; his sisters, Cora Boulden and Ida (Ray) Martindale, Thelma Alexander, and Gladys Turner; his brothers, John L. (Sun) Bess, Robert (Melba) Bess, Jessie (Annette) Bess, Neal, Jr. (Audrey) Bess, and Anthony (Jackie) Bess; aunt, Rosie Williams, of Angleton; sisters-in-law, Lois (Robert) White, Leoan (Tommie) Jackson; brothers-in-law, Leon (Kathy) Sasser, and T.L. Shanklin; 45 grandchildren, 25 great grandchildren, Special great grandchildren, Tia'Tyana (TT) Palmer, Alliyah Neal, and Howard Smallwood; Special friends, Sammy Pinkney, Jimmy Phillips Jr., Elaine Bess, Lillie Gray and Willie Martin; and Special cousin, Reba Riley; as well as a host of nieces, nephews, other relatives and friends.
Visitation will be held Friday, July 13, 2018, at Gardner's Funeral Home at - 8 p.m. Funeral Services will be held at 11 a.m., on Saturday, July 14, 2018, at Bethlehem Christian Church, 639 CR 279, Bay City, Texas; Rev. Kenneth Bree, Officiating; Rev. Mark Bree, Eulogist. Interment will follow at Bethlehem Christian Church Cemetery in Cedar Lake, Texas. Final and Most Sacred Arrangements Entrusted To Gardner's Funeral Home in Angleton, Texas, (979) 849-6379. Messages of sympathy and support may be sent to the family at www.gardnerfuneralhome.net.
Bonner, Rita
Funeral services for Rita Bonner, 38, of West Columbia, TX, are pending with Lakeside Memorial Funeral Home Brazoria. www.lakesidememorialfh.com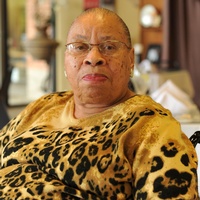 Darthard, Mary Lee "Suddah" Bryant
Morales, Tranqueline "T.U." or "Mr. T"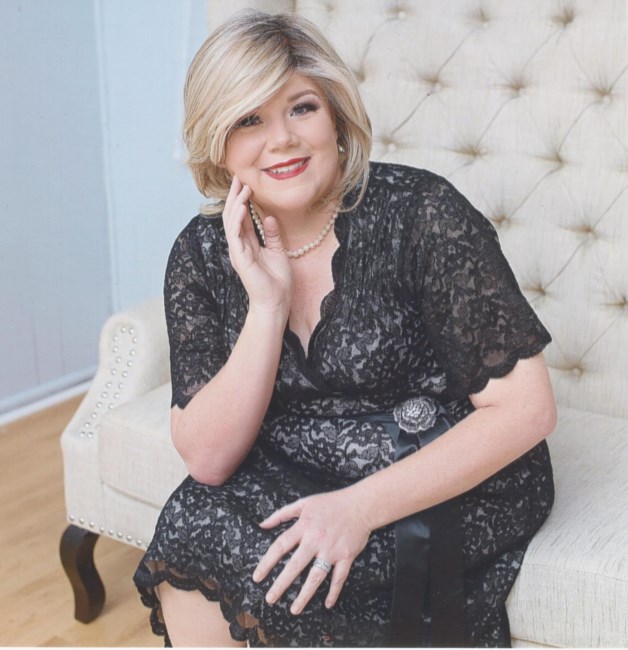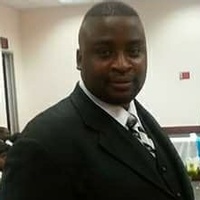 Wednesday, July 11, 2018
Leonard III, Knowles "Bubba" Earl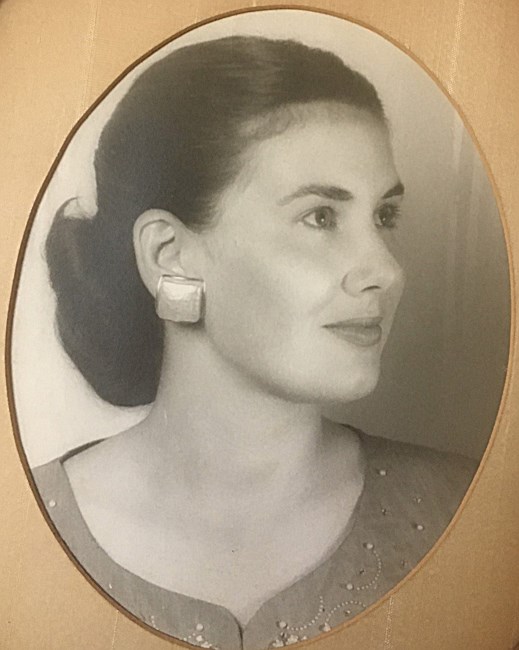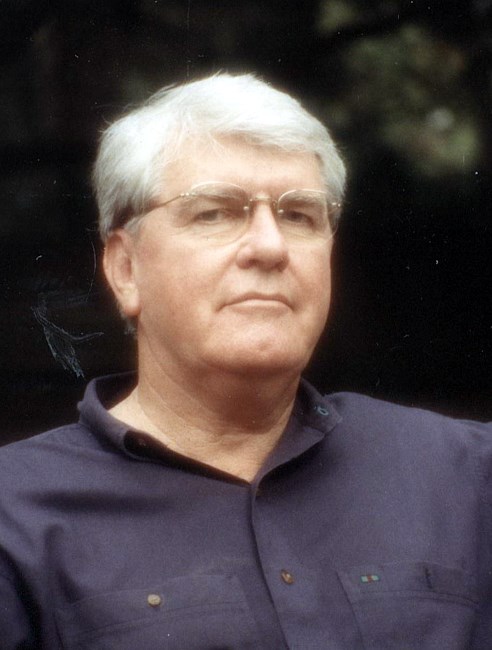 Tuesday, July 10, 2018
Williams, Betty Jo
Funeral services for Betty Jo Williams, 63, of Palacios, TX, are pending with Lakeside Memorial Funeral Home Brazoria. www.lakesidememorialfh.com
Monday, July 9, 2018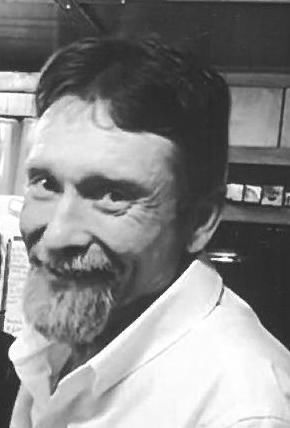 Sunday, July 8, 2018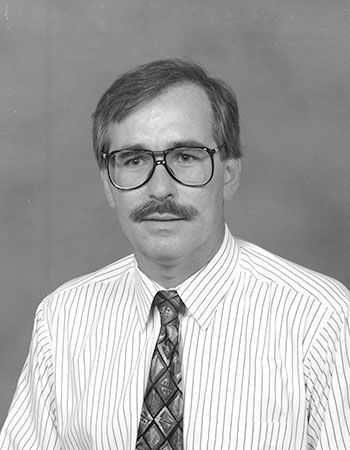 Baldwin, Jr., Donald Reid
Donald Reid Baldwin Jr., 63, of Angleton passed away Thursday, July 5, 2018, in Angleton.
He was born September 12, 1954, in Killeen, Texas, to Donald R. & Gladys Dunn Baldwin and graduated from Angleton High School in 1973.
He went on to complete his bachelors from Tarleton State and his masters from East Texas State Universities. Donald served in the US Air Force and the Texas National Guard. He was a member of MENSA and had worked as a Band Director for over 25 years.
His father; as well as a sister, Sharon Robertson; and nephew, Kristopher Baldwin precedes him in death.
Survivors include his mother, Gladys Baldwin of Angleton; brothers, Robert Baldwin and wife Crystal of Graford and Kelly Baldwin and wife Monique of Angleton; sister, Pam Zgarba and husband Don of Angleton; nieces and nephews, Christy Liddy and husband Tom, Nathan Zgarba and wife Angie, Jeremy Zgarba and wife Lisa, Tasha Smith and husband Nathan, Chelsie Baldwin, Hollie Baldwin, Preston Baldwin and Kaleb Baldwin; brother-in-law, Dennis Robertson and wife Sunny of Cold Springs.
A Family Celebration of Donald's life will be at a later date.
Arrangements by Palms Funeral Home, Angleton, Texas 979-849-4343. Online condolences may be sent at www.palmsfuneralhome.com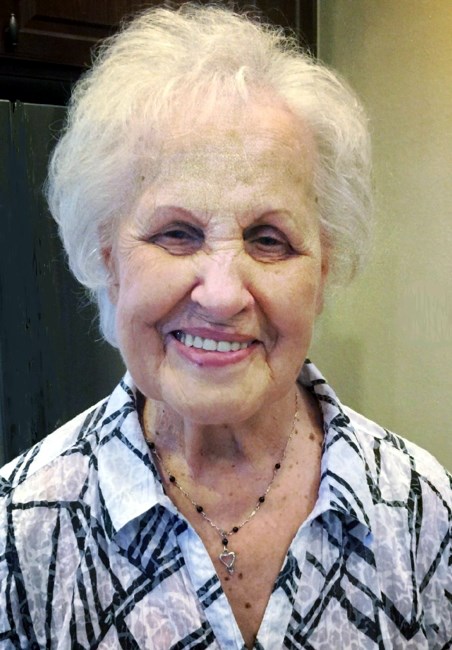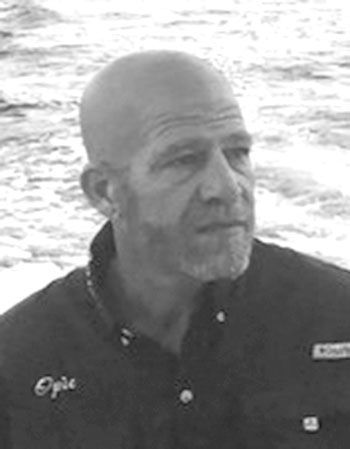 Sigust, Elisha "Opie" Lee
Elisha "Opie" Lee Sigust, 48, of Pearland, Texas, passed away on June 29, 2018. Celebration of Life services were held at New Hope Church, 3640 County Road 58, Manvel, Texas 77578, on Monday, July 2, 2018, with Pastor Carl Cherry officiating. Burial followed at the Confederate Cemetery, Alvin, Texas.
Elisha enjoyed spending time outdoors, fishing, hunting, and boating. He had a mechanical mind and could fix anything and everything.
Elisha never met a stranger and was always there if someone needed him. He was one of the most caring and giving men you could ever meet. He was a man of great integrity and extremely strong in his faith. Elisha loved his family dearly and was a wonderful provider. He will be greatly missed by all who knew and loved him.
Left to cherish his memory are his parents, Elisha and Joyce Sigust; his loving and devoted wife of 21 years, Candace Sigust; daughters, Mellonee Sigust and Sydnee Sigust; sister, Felishia Young; and a host of other family and dear friends.
Saturday, July 7, 2018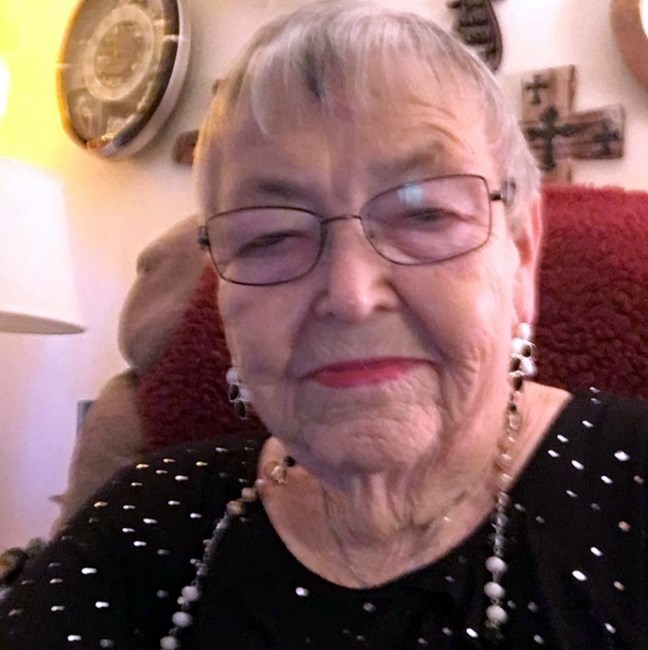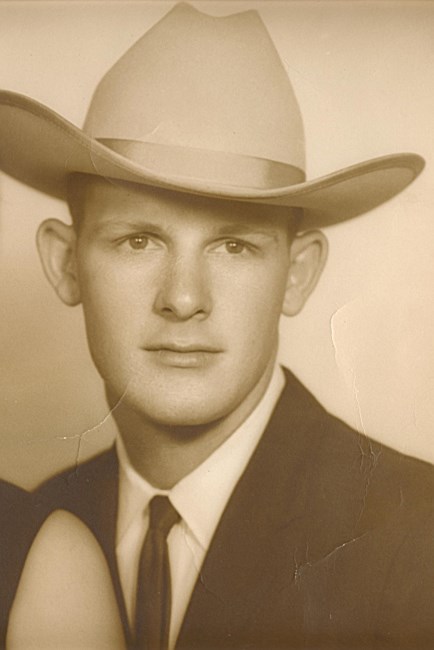 Friday, July 6, 2018
Bess, Will
Will Bess, 80, of Angleton, Texas, passed away Wednesday, July 4, 2018, at UTMB Angleton Health Systems in Angleton, Texas. Funeral services are pending with Gardner Funeral Home in Angleton, Texas, (979) 849-6379, gardnerfuneralhome.net
Thursday, July 5, 2018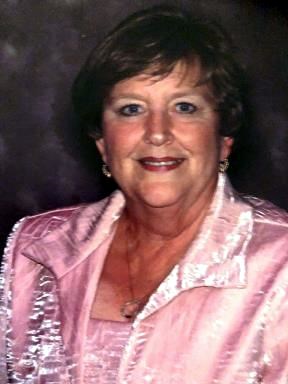 Wednesday, July 4, 2018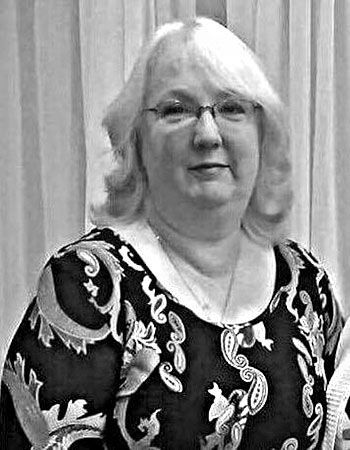 Anderson, Regina Lynne
Regina Lynne Anderson, of Brazoria, TX, went home to be with Her Lord after a long and hard fight with cancer on June 30th of 2018.
She is survived by her loving husband of 32 years, David Anderson; her four children and their spouses; and eight grandbabies ranging in age from 17 years old to 1 month old. She is also survived by her mother, Rose Hancock of Jones Creek, TX; and her sisters and brother; and numerous nieces and nephews.
Memorial Services will be held at Willow Drive Baptist Church in Lake Jackson (200 Willow Drive, Lake Jackson, TX 77566) on Thursday, July 5th at 2 p.m.
Hogan, Patrick Allan
Patrick Allan Hogan, 68, Lake Jackson, Texas, passed away Saturday, June 30, 2018, in Edmond, Oklahoma with his family. He was born December 31, 1949 in Little Rock, Arkansas to Charles "Chick" Henry Hogan and Mildred "Millie" Garst Hogan. Pat grew up in Wichita, Kansas. He graduated as a proud Kansas Jawhawk with a BS in chemistry and a Masters in chemistry from Indiana University.
Pat and Kathy were married in 1978 and they moved to the Brazosport area where he worked for many years in the chemical industry. He was a lifelong learner and he especially enjoyed politics and history. He was well known for his professorial lectures to his boys and their friends through the years. He was a loving and dedicated husband, father, and grandfather.
Before starting their family, Pat and Kathy enjoyed scuba diving, roadtrips, and backpacking in the national parks. He spent countless hours on the sidelines of soccer games and enjoyed many summers at the lake with his family. Most recently he enjoyed library and Dairy Bar trips with Brylie, and babbling and playing peak-a-boo with Maddie. He was a friend to all people, and dogs. He never met a stranger and lived his love for others completing countless projects behind the scenes.
Pat is survived by his wife of forty years, Kathy of Lake Jackson, TX; son, Charlie and his wife Brittany of Edmond, OK; son, Sean and his fiancée Angela of Oklahoma City, OK; brother, Michael of Kenwood, CA; granddaughters, Brylie and Maddie.
Visitation begins at 4:30 p.m. with Vigil Service at 5:30 p.m., Friday, July 6 with Funeral Mass Saturday, July 7 at noon all at St. Michael's Catholic Church in Lake Jackson.
In lieu of flowers memorial contributions may be made to the Pat Hogan Memorial Fund c/o: First State Bank of Clute Texas: 200 N Brazosport Blvd Clute, TX 77531.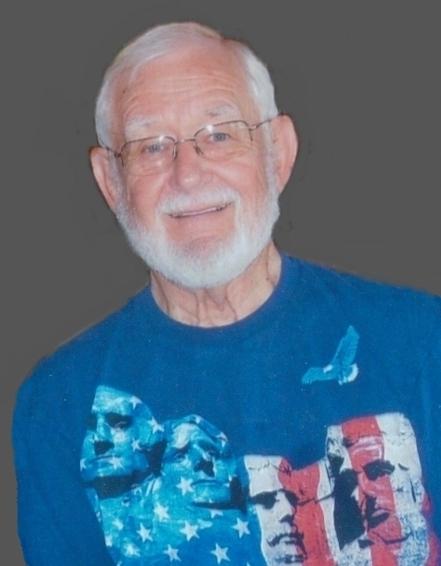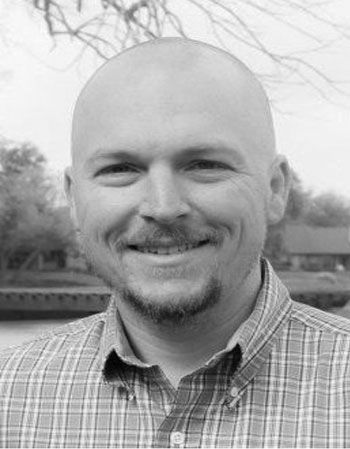 McBroom, Jason James
Jason James McBroom, age 42, of Brazoria, TX entered Heaven's Gates on Monday, June 25, 2018. Jason was born on December 25, 1975, in Galveston, TX to Michael Wayne McBroom Sr. and the late Janet McDaniel Morrow. He was raised in Angleton, TX and was a 1994 graduate of Angleton High School. After graduation, he joined the Army, Airborne Division. Jason had recently moved to Brazoria in May, 2018.
Jason loved computers from an early age and excelled at technology all through his high school years. He enjoyed the challenge of learning new technologies and was employed for many years as a computer programmer in the greater Houston area.
The love of Jason's life are his four daughters, Hailey, Lexy, Aiden and Addison McBroom. He also loved his dogs and especially a yellow lab he called Tucker. His other interests included restoring and customizing his Jeep, flying his drone, and working with his electronics. Jason was an avid hunter and enjoyed hunting at Davey Crockett National Forest. He also loved to fish and one of his favorite fishing places is Bryan Beach in Freeport, TX. He was an excellent cook on the grill and made the best fried turkey ever!
Survivors include his spouse, Samantha McBroom of Spring, TX. He is remembered with love by his four daughters, Hailey McBroom of Houston, TX, Alexis McBroom of Pasadena, TX, Aiden McBroom and Addison McBroom of Spring, TX; his father, Mike McBroom Sr. of Corpus Christi, TX; his four brothers, Mike McBroom Jr., Ronnie McBroom and Scotty McBroom, all of Corpus Christi, TX and David (Lora) Duffey II of Angleton, TX; and one sister, Deana (Dustin) Pace of Angleton, TX.
He is also survived by his maternal grandparents, George "Buck" (Mary) McDaniel of Grand Prairie, TX and his maternal grandmother, Dean Wilson of Odem, TX.
Other survivors include a stepfather, James (Karen) Morrow; and he had many nieces, nephews, aunts, uncles and cousins; his dogs, Jack and Diane. Special cousins include JD (Stephanie) Green, Justin (Lori) Green and Jenni (Aaron) Murphy of Brazoria County. Jason's friends became family to him and he loved them all. One special family is his friend, Chip Hubbell. Jason will be sorely missed by all who knew and loved him.
Jason was preceded in death by his mother, Janet McDaniel Morrow of Angleton, TX; and his paternal grandparents , Shirley and Lorene McBroom of Corpus Christi, TX.
Jason accepted Jesus as his Lord and Savior at an early age and was baptized at First Baptist Church in Watauga, TX where his membership remains. He was also a member of the NOAA Northeast Fisheries Science Center – Shark Tagging program.
The family asks that you spend time with your children, take your dog on a walk, and make a toast to catching the biggest fish! That is what Jason would wish.
Please join us in celebrating his life Saturday, July 7th, 2018, from 5 to 7 p.m. on Bryan Beach in Freeport, TX. In the case of inclement weather, please call 979-236-9817.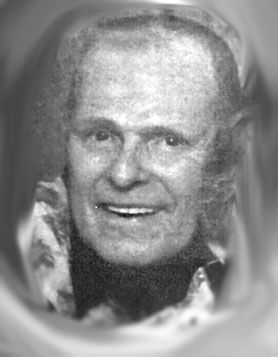 Robison Sr., Melvin Earl
Melvin Earl Robison Sr. passed away on July 1, 2018, peacefully. He was born to George and Inez Robison on April 11, 1938.
He is survived by his sister, Pat Robison; and brother, Kenneth Robison of Missouri; his children, Mark Robison and daughter-in-law, Lorri Reavis of Washington State, Melvin Robison Jr., and Marilynn Robison of Texas.
Melvin was preceded in death by his wife of 51 years, Verna Jean Robison in 2010.
He has many friends in the Brazosport Area and had been active in the Clute Jaycees, bowling leagues in Angleton and worked at the chemical plants during his life in this area. He also was a handyman for Greg Flaniken, Donna Peiser and many others.
He will be greatly missed by many and the family is requesting respect and privacy during this difficult time. Please no phone calls while we are grieving the loss.
Since he has been living in Washington State and chose to be cremated, there will be no service in this area. May he rest in peace with Mom. We are sending his love to all who knew him.
Tuesday, July 3, 2018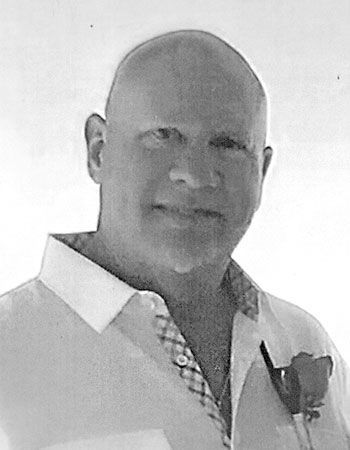 Boaz, Greg and Julie
Greg Boaz and his wife Julie died in a plane crash Sunday, June 24, 2018. Greg was the owner of Lone Star Grill in Baycliff and Palapa's Bar in Kemah. Greg's son, Peyton was the lone survivor of the crash and is in the hospital in Detroit. Memorial services will be held at a later date.
Arrangements by Palms Funeral Home, Angleton, Texas, 979-849-4343. Online condolences may be sent at www.palmsfuneralhome.com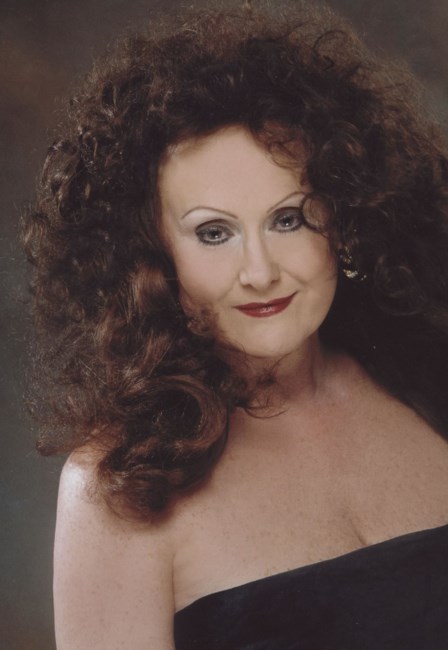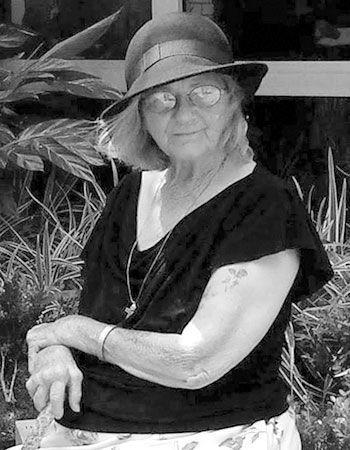 McIntyre-Lynch-Dawson, Delora Jean
Delora passed away in her sleep June 27, 2018. She is survived by her children, grandchildren, great grandchildren, and many others. She was loved by many, and loved many.
No services will be held, due to her wishes.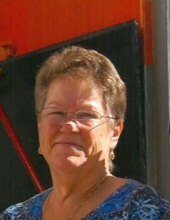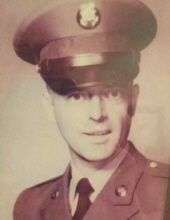 Monday, July 2, 2018
Driver, Mary Charles "Billie" Crocker
Shamburger, Nelda Marie (Hale)
Sunday, July 1, 2018
Cardenas, Mary Louise (Gonzales)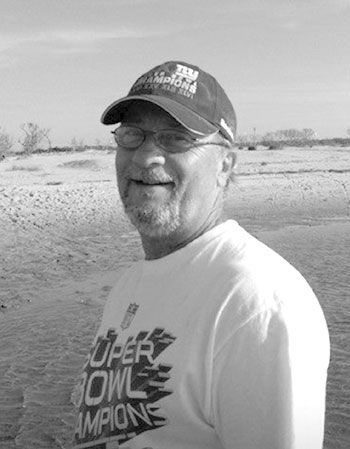 Connolly, Michael D.
Michael D. Connolly "Mike" was born February 1, 1958 in Bangor, ME. He passed away June 25, 2018.
He was preceded in death by his father, Clyde "Bud" Connolly; and sister, Cheryl Connolly.
Mike is survived by his mother, Irene Connolly; sister, Maria Miller, sister, Tamara Staehle and husband Armo Staehle; and nephew, Jesse Brochu; daughter, Erin Connolly-Valdez and husband Jaime Valdez; daughter, Megan Connolly and husband Lenard Smith; his pride and joys grandchildren, Aubrie Perkins, Ty Perkins and Trevor Lebeuf; his only true love- loving ex-wife, Kim Townsend; nephew, Sam Townsend and fiancé Desiree De La Garza; his "Texas Mom", Ann Johnston; "Texas Dad", Doug Johnston; and aunt, Kay Brook. He Loved his Freedom House Family.
Mike was a Yankee with a Texas HEART, loved both the New York Giants and Texas Longhorns, Houston Rockets and fishing.
He was a passionate and dedicated Master Carpenter that has left his works of Art across the nation.
In Honor of him being a Proud Irish Man here is a Traditional Irish Blessing;
May the road rise to meet you.
May the wind be always at your back.
May the sunshine warm upon your face.
May the rains fall upon your fields.
And until we meet again, May God hold you in the hollow of His Hand.
Davis, John J.
John J Davis passed away Saturday, June 16th at the age of 73. He graduated from the University of Colorado with degrees in chemistry and zoology.
After college, John joined the US Army. He served in Nurnberg, Germany where he ran the chemistry department at the 130th General Hospital. Upon completion of his military obligations, he attended and graduated from the Bates College of Law at the University of Houston. John was a member of the Texas State Bar Association since 1973. He was in public service and private practice in Brazoria County since 1978.
No services are scheduled at this time. Arrangements by Palms Funeral Home, Angleton, Texas, 979-849-4343.
Saturday, June 30, 2018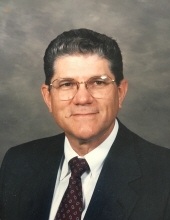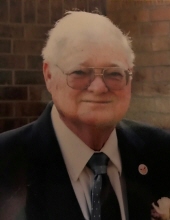 Friday, June 29, 2018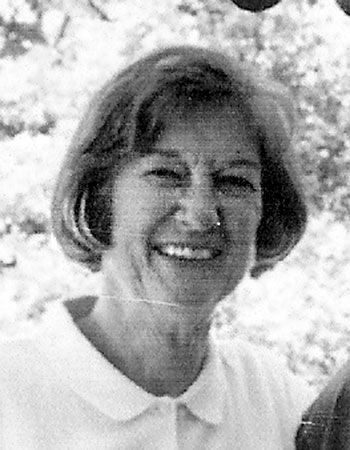 McIlheran, Elizabeth Gay Ellis
Elizabeth McIlheran, formerly of Wimberley, Lake Jackson, and Tyler, died Saturday in Austin after a brief illness. She was 89.
Elizabeth, or Liz, as she was known to her friends, was born in Mabank, Texas, on August 28, 1928, to Roy and Vesta Ellis. She spent most of her childhood in Tyler. During her middle and high school years, she was an honor student and accomplished pianist. Liz attended Tyler Junior College and then went to the University of Texas here she graduated with a Business Administration Degree in 1949, after which she worked as a legislative secretary at the state capitol.
Liz married Thomas Albert McIlheran, also of Tyler, on July 2, 1949. They were married for 59 years. After Tom's graduation from the University of Texas the couple moved to Lake Jackson, where they raised three children — Michael, Anne, and Sarah.
Liz was active in the Methodist Church and she was also a Den Leader, Girl Scout Leader, room mother, hostess, and volunteer for many other organizations. When the oldest children were in high school, she returned college and earned a graduate degree in Business Education from the University of Houston, after which she became a professor at Brazosport College and taught business courses for 20 years.
Tom and Liz moved to Wimberley in 1999 where she started a PEO chapter, a supper club and was involved in the Methodist Church. Always the gracious hostess and devoted grandmother, Liz's hill country home became the gathering place on holidays and other special occasions for her growing family. She moved to Austin after Tom died in 2008.
Liz is survived by her three children, Michael McIlheran and wife Nancy of Ft. Worth, Anne Mullins and husband John of Kingwood, and Sarah McIlheran and husband Mark Ridlehuber of Austin; six grandchildren, Julia Wood, Thomas C. McIlheran, Edward McIlheran, Jennifer Mullins, Christopher Mullins, and Emily Ridlehuber; and four great grandsons.
In lieu of other remembrances, donations can be made to the PEO Star Scholarship Fund through the website peointernational.org.
Services are at St. Luke's on the Lake Episcopal Church, Austin, Saturday, June 30th at 4 p.m.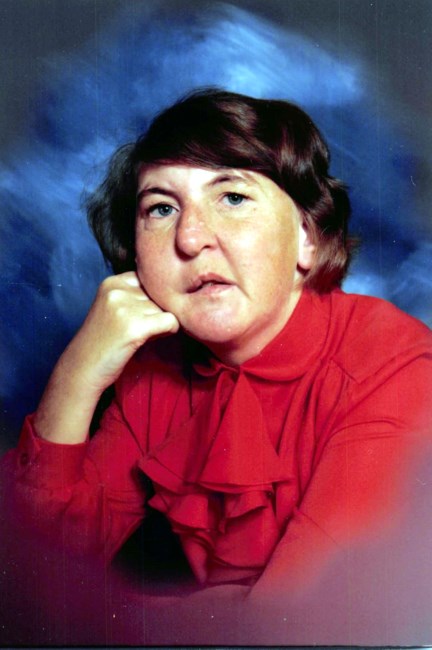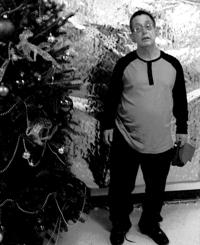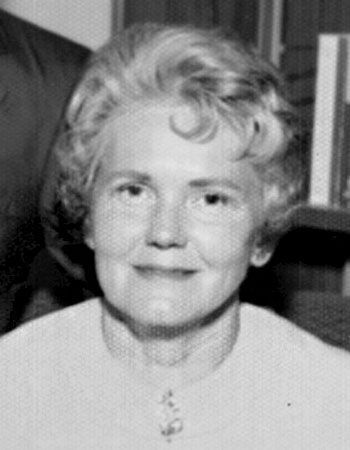 Walsh, Winona Whitten
Winona (Whitton) Walsh was born in Coon Rapids, Iowa on December 5, 1920.
She was preceded in death by her husband of 68 years, Clair Vincent Walsh; daughter, Eva Diane Young; and son, Dennis Clair Walsh.
Surviving Winona are her daughters, Doris Alley, M.J. Walsh and Elaine Ehler; grandchildren, Steven Young Kevin Young, Jason Young, Shawn Young, Taura Ford, Nathan Walsh and Patrick Walsh; multiple great grandchildren; and one great great grandchild due in September.
Winona was a sweet, kind, loving, giving person who will be greatly missed.
Services will be 2 p.m., Saturday, June 30th, 2018, at Palms Funeral Home Chapel. Arrangements by Palms Funeral Home, Angleton, Texas, 979-849-4343.
Thursday, June 28, 2018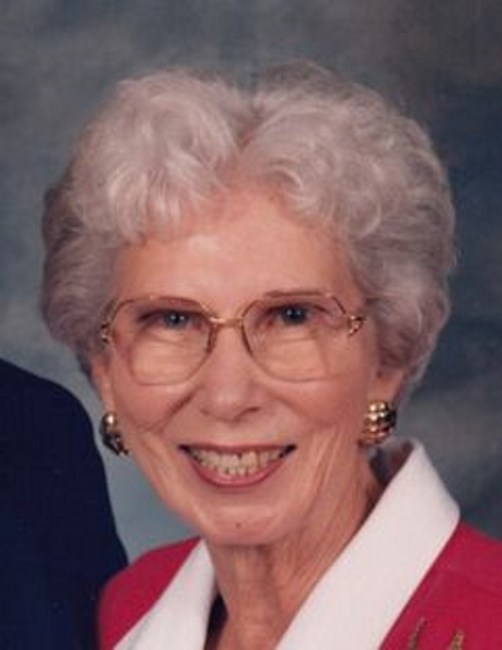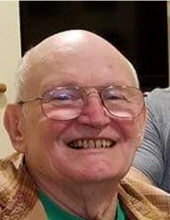 Wednesday, June 27, 2018
Gaskin, Desmond
Funeral Services for Desmond Gaskin, 47, of Clute, are pending with Dixon Funeral Home of Angleton. He passed away on Monday, June 25, 2018 at MD Anderson Cancer Center in Houston, TX.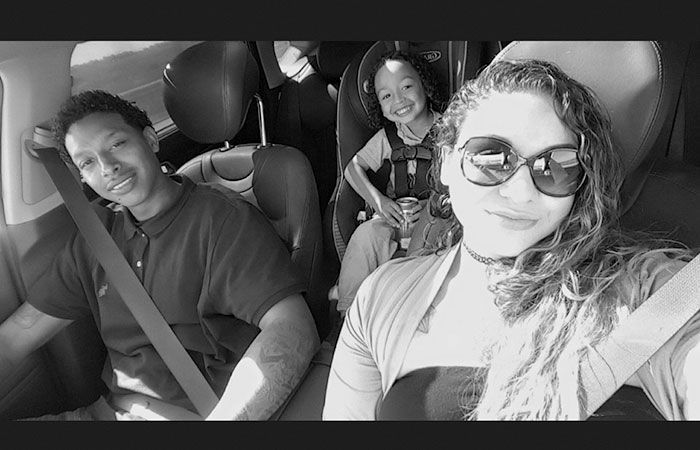 Hudson Sr., Ray Shawn; Hudson Jr., Ray Shawn "Baby Ray" and Rivera, Maya
It's been two long weeks but seems like it was yesterday when we saw Maya, Baby Ray and Ray Shawn Sr.'s charming smiling faces. "The family is still having a hard time facing reality because we had faith and hopes of them coming home," said a family member. We all miss them so much just expression of words can't be explained.
Ray Shawn had importance in so many lives. He held so many titles; he was a son, grandson, father, nephew, cousin, friend, very hard worker and he would even lend his shoulder for anyone needing help to lean on. Ray Shawn was expected to graduate with his associate degree in welding this summer which he worked hard for. He had plans and dreams of getting his family a nice home and a car for his older son Javen. Ray Shawn said," Javen is growing up he will need a car soon."
Ray Shawn was employed at the Port of Freeport as a driver, latcher and helper. He worked so hard that the foreman's would argue over who's group he would work with. He was also an excellent hard working landscaper whom he learned the trade from his loving father, Chawn Hudson, Sr. Ray Shawn was of great importance on his family ranch. He would ride and break new horses and also make sure everyone had everything they needed before riding. He would also move hay in the field, load, unload horses and cow feed for the ranch. All three of them played their roles on the ranch. The family and them would travel far to trail rides and rodeos as a family.
Ray Shawn loved his family and loved Maya so much. He always made sure both of their cars stayed clean, he would always attend his children soccer and basketball games. Ray Shawn would take Baby Ray to school at Tiny Treasures, pick him up and then help Baby Ray with his homework. He was also teaching Baby Ray how to mow grass and play drums like his father taught him. Baby Ray had big dreams of becoming a bull rider. He would get on barrels and put his hands in the air and act if he was riding a big bull. Baby Ray, with his unique beautiful curly hair, is going to be missed by many such as grandparents, uncles, aunts, family, friends and Rosco (the family blue pitbull).
Ray Shawn bought Rosco as a puppy while Maya was pregnant with Baby Ray because he wanted them to grow up together said a family member. Baby Ray loved soccer and sweets. Maya was also very loved by the family. When she didn't show up with Ray Shawn the family would ask "Where is Maya and Baby Ray?" Maya would offer her signature massages to people, family and even the horses. She also loved to cook and eat.
Ray Shawn would make time on Sunday's to take his family to church in Fresno to give God time, following spending quality time with "Granny".
Both families would like to thank everyone for their support during this difficult time. All three of them will truly, truly be missed. ~ The Hudson Family.
Celebration of Life Services for Ray Shawn, Baby Ray and Maya will be Saturday, June 30, 2018, at noon. at First Baptist Church Lake Jackson, 401 Yaupon St., Lake Jackson, TX. Please visit our website to leave online condolences, light a candle and send floral arrangements or gifts to their family at www.dixonfuneralhome.com.
Final arrangements entrusted to Dixon Funeral Home of Angleton (979) 849-8800.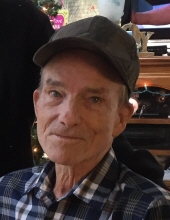 Tuesday, June 26, 2018
Norris, Frankie Lee
Frankie Lee Norris, 68, of Freeport, passed away on Sunday, June 24, 2018, in Lake Jackson surrounded by family. Service pending with E. Viola & Son Funeral Home in West Columbia.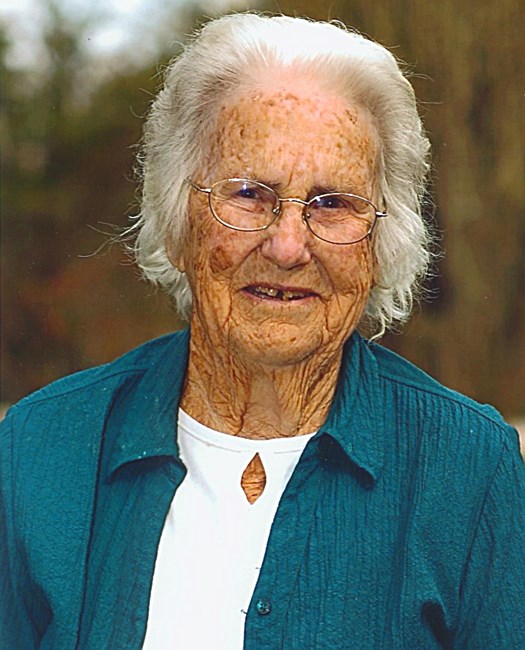 Monday, June 25, 2018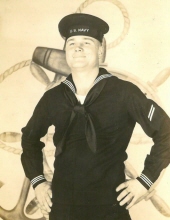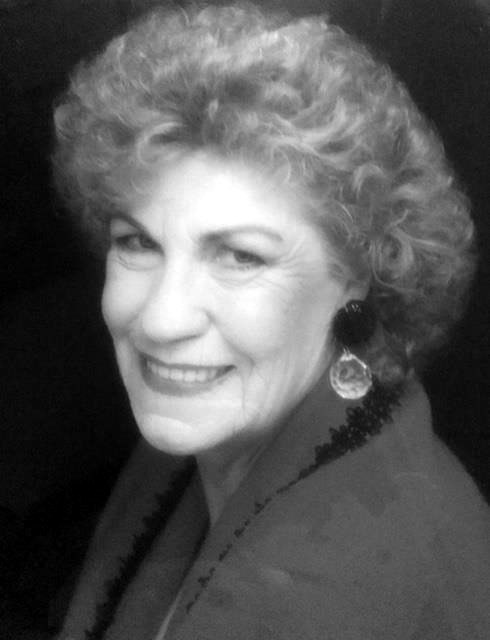 Stanton, Diana Lee
Funeral services for Diana Lee Stanton, 60, of Freeport, are pending with Dixon Funeral Home of Brazoria. She passed away on Saturday, June 23, 2018, at Cypress Woods Care Center in Angleton, TX.
Sunday, June 24, 2018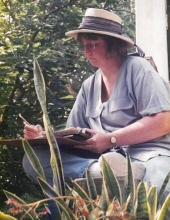 Saturday, June 23, 2018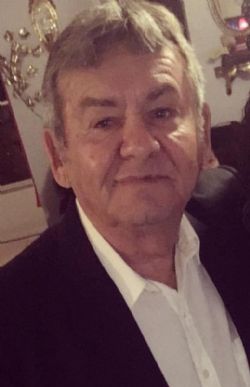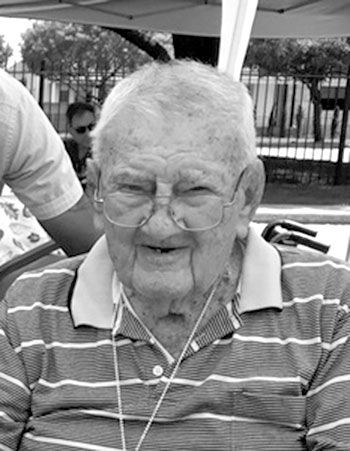 %3